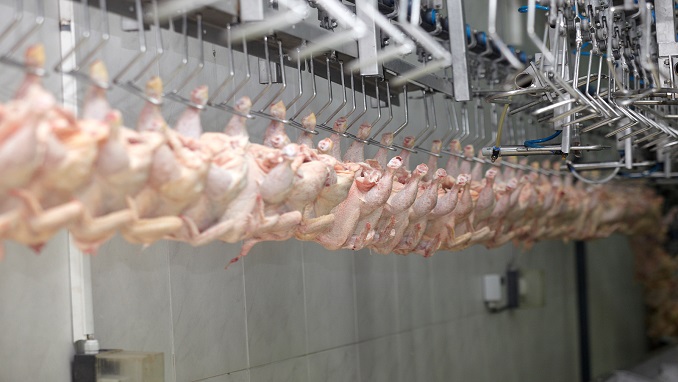 Azerbaijan won't ban meat imports from Russia, since it doesn't import poultry meat and products from the Russian region of Kostroma, where bird flu was detected, AzerNews informs.
Yolchu Khanvali, head of the press service of the State Veterinary Control Service under the Agriculture Ministry of Azerbaijan told Trend last week that Azerbaijan imports poultry meat and its products from Turkey, Brazil and Ukraine, and eggs from Ukraine and Turkey.
Azerbaijan imposed a temporary ban on the import of poultry meat and its products after bird flu was detected in March-April last year in Moscow and the surrounding areas.
Russia exports to Azerbaijan mainly food products and agricultural raw materials, metals and metal products, machinery, equipment and vehicles, timber and pulp and paper products, chemical products, mineral products, AzerNews adds.
Azerbaijan is one of the main economic partners of Russia among the CIS countries, as interregional cooperation plays an important role in the development of Russian-Azerbaijani trade and economic relations and the increase in trade turnover.
At present, enterprises of 71 regions of the Russian Federation cooperate directly with Azerbaijan. Fifteen regions of Russia have relevant agreements with Azerbaijan on trade and economic, scientific, technical and cultural cooperation, AzerNews notes.