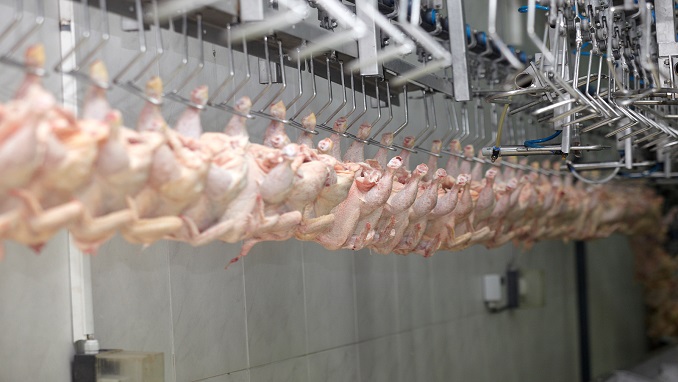 Russia has banned American poultry products from transiting the country's territory on the way to Kazakhstan, saying that some of these products are being re-exported back to Russia, bypassing the food embargo, Global Meat News reports.
In an official statement, the Russian veterinary watchdog Rosselkhoznadzor claimed that the new restrictions against U.S. poultry had to be introduced "because of the threat of supplying products with unknown origin, as well as products made of raw materials with unknown origin to the Russian market."
According to the veterinary authority, there was no traceability system for the product subjected to the veterinary control on Kazakhstan's meat market.
Kazakhstan imported 140,000 tons of frozen poultry from the U.S. last year, the majority of the 172,000 tons imported into the country in total in 2017, according to the Union of Poultry Farmers of Kazakhstan.
The Central Asian country has a strong dependence on import supplies, as the overall poultry consumption in the country was around 300,000t in 2017. The farmers' union said that U.S. suppliers were making revenue ranging between $120 million and $140 million in past years.
Kazakhstan's government demanded that Russia removes the restrictions, saying that the Russian veterinary services had approved Kazakhstan's traceability system during negotiations in 2016.
The local news media estimated that the retail price for chicken on the domestic market of Kazakhstan has already jumped from KZT1400 ($3.8) per kg to KZT 1900 ($5.15) per kg, in just a few days after the new sanctions were introduced, as the first batches were blocked on the way to Kazakhstan and "the local industry was unprepared for this scenario."