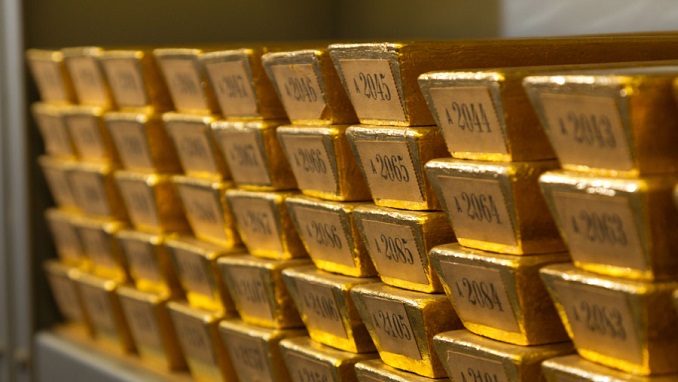 Global gold production will grow in 2018-2022, driven by slightly higher prices and stronger company financials, along with a boost in investment in Russia, a new report by Fitch Solutions says, according to Mining.com.
"We forecast global gold production to increase from 104 million ounces (moz) in 2018 to 115 moz by 2022, averaging 2.6% annual growth," the document reads.
"We expect gold prices to continue to head higher, averaging $1,275/oz in 2018 and $1,400/oz by 2022," the report says.
According to the market researcher, Russia will lead the rising trend with a 4% growth this year, up from 0.8% last year.
In the longer term, Fitch says Russian gold production will continue to grow because there are some 19 projects due to come online. Among them is Polyus Gold's Natalka project, which should be fully operational by the end of the year with a production capacity of 420-470 koz per year.
"We expect Russian gold production growth to accelerate in 2018 as domestic demand for the precious metal is buoyed by the prospect of further western sanctions on state-banks, which will respond by increasing their reserves of gold," the market researcher says.
When it comes to the U.S., Fitch forecasts steady production growth, which should rise from 8.0moz in 2018 to 8.6moz by 2027.
The report states that the drivers behind the hike are improving gold prices and both greenfield and brownfield projects with junior miners are taking the lead.
In Australia, on the other hand, Newmont expects 2018 production to be 1.5-1.7moz.
This, together with OZ Minerals' development of the massive Carrapateena copper-gold project, will help grow output from 10.1moz in 2018 to 13.0moz by 2027, which is an average 3% of annual growth.