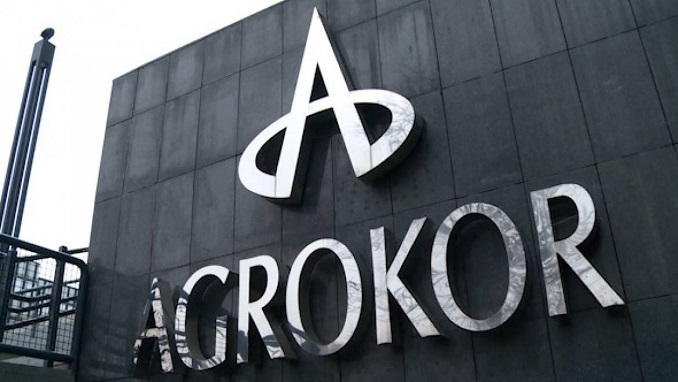 U.S. Ambassador to Croatia W. Robert Kohorst said on Wednesday that, to avoid unfavorable scenarios while trying to reach a settlement for the ailing agricultural conglomerate Agrokor, not one group should have more than 10% of voting rights in the company.
Kohorst's statement comes after Russia's largest bank, Sberbank, said this week it intends to keep in the long run the stake it will receive in the restructured Agrokor concern under a debt settlement deal. Sberbank is Agrokor's largest single creditor with claims totaling some 1.1 billion euro ($1.29 billion).
According to HINA, speaking at a working lunch organized by the American Chamber of Commerce (AmCham) in Croatia, Kohorst said that the government should concentrate on preventing and reducing the risk of concentration of ownership and voting rights. He added that this can be done by limiting voting rights of ownership shares, by complex structured management boards or other procedures that enable companies to make success and not to become the subject of certain risky behavior.
"When you have large conglomerates that control large parts of the economy, regardless of whether they are owned by the state or privately, they can halt dynamic growth which Croatia needs," Kohorst said.
Asked about the increasing influence of the capital from east and southeast European companies in Croatia, Kohorst said that Russia's Sberbank has a significant influence and that it is obvious that it will be one of the largest shareholders in Agrokor.
Agrokor was once the biggest private concern in Croatia and the western Balkans. The Agrokor holding company comprised 143 firms, which employ nearly 57,000 people directly.  In 2017, faced with huge debts, irate lenders and skeptical suppliers, Agrokor went bankrupt. Its owner Ivica Todoric said back then he was "putting everything he had built" into the hands of the government.
He later fled to London after Croatian authorities charged him on fraud and corruption offenses relating to around $122 million. A British judge in April ruled that Todoric is to be extradited to his home country.