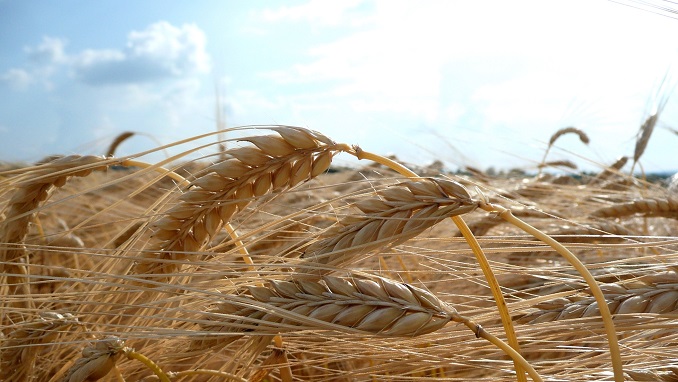 Egypt's General Authority for Supply Commodities (GASC) bought 180,000 tonnes of Ukrainian and Russian wheat for shipment Nov. 1-10 and a further 295,000 tonnes of Russian wheat for shipment Nov. 11-20, MANA news agency reported.
The authority set a tender on Wednesday to buy an unspecified amount of wheat from global suppliers for shipment from Dec. 1-10.
The government agency's Vice Chairman Ahmed Youssef said it was seeking to buy cargoes of soft and/or milling wheat from the United States, Canada, Australia, France, Germany, Poland, Argentina, Russia, Kazakhstan, Ukraine, Romania, Bulgaria, Hungary, and Paraguay.
Egypt is the world's biggest wheat importer and Russia's largest and most important wheat market. In May, Egyptian authorities rejected a Russian wheat cargo for excessive levels of the common grain fungus ergot, one of several cargoes held back this year.
The 63,000-tonne cargo, sold to state grain buyer GASC, contained 0.06 percent ergot, just above the 0.05 percent limit permitted according to Egypt's state tender rules, according to authorities.  Test results later indicated levels fell within acceptable limits, and the import of the cargo was allowed.
Egypt has in recent years confused traders by applying tough import standards, notably a zero tolerance level for ergot, which it later scrapped for the more internationally accepted 0.05 percent content level after major suppliers shunned state tenders.