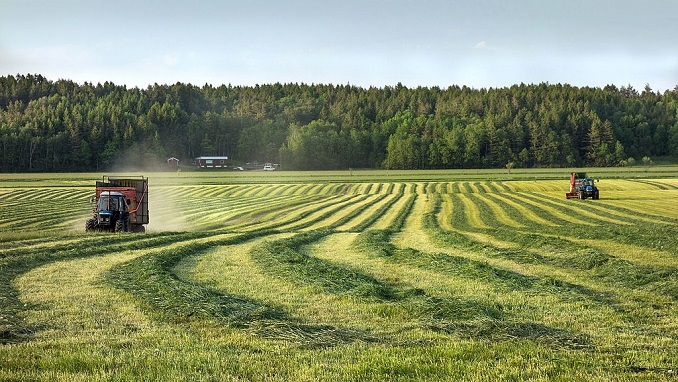 Russia's Primorsky Krai, a region bordering North Korea, is continuing discussions over plans to import agricultural products such as apples, the governor Oleg Kozhemyako has said last week, according to RIA Novosti.
Speaking at the recently held St Petersburg International Economic Forum (SPIEF), he also said the two countries plan to boost tourism in both directions with a visit of a delegation of North Korean tourism officials to his province – also referred to as Primorye – in July, and a return delegation to the DPRK in October.
"Projects that can be implemented for deliveries from [North] Korea, including agricultural products – apples, other projects" are among the "prospects that were discussed and will continue to be worked out," Kozhemyako said in an interview RIA Novosti.
The governor was referring to ongoing discussions following his meetings with North Korean leader Kim Jong Un and other officials in Vladivostok at the end of April surrounding Kim's summit with President Vladimir Putin.
Kozhemyako mentioned additional joint projects currently under discussion such as a cross-border road bridge and improving the use of the rail corridor to the DPRK's Rason Port – projects Russia's Ministry of Far East Development head Alexander Kozlov also discussed in Pyongyang last week.
He added that these are areas which "reside outside sanctions" – a common talking point also raised by Kozlov in Pyongyang when referring to Khasan-Rajin railway projects.
Fruits, including apples, are included in a UN Security Council sanctions Resolution imposing sanctions on North Korea over the country's nuclear program. This means Russia would violate the sanctions if plans for their export to Russia go ahead under current UN regulations.