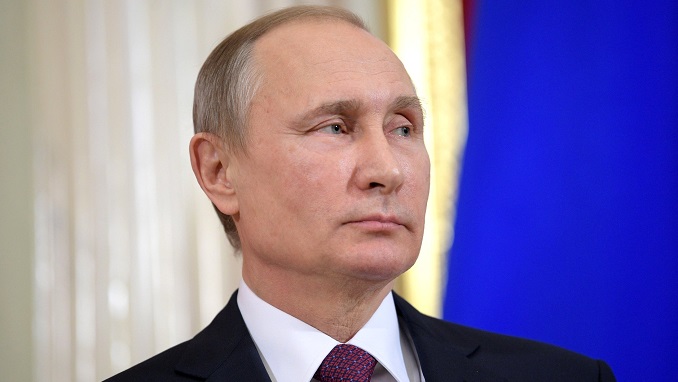 Russian President Vladimir Putin vowed on Sunday to develop the country's agricultural sector and rural areas, TASS news agency reports.
In a speech published by the Kremlin on October 15, the National Day of Workers of the Agricultural and Processing Industry, Putin congratulated the workers on their professional holiday and said that Russia's agriculture is growing remarkably, with output growing by 20 percent over the last five years.
Russia produced a record of 135 million tons of grain last year, and agriculture has become a hi-tech industry and a driver of the economy, Putin said, adding that almost a quarter of the population live and work in rural areas.
"We will certainly keep making living in the countryside more eventful, better, making it possible for people to materialize their plans and intentions, and uncover their best qualities and talents in their native land," Putin said.
The Russian government will make every effort to develop health care, roads and education in rural areas and there is a great deal to be done in this respect, he said.
In a separate occasion last week, Putin spoke about the importance of technology in modern agriculture.
"It is necessary to reinforce the base of the Russian agriculture industry, its human resources and production potential, equip farms with modern machinery, improve labor productivity, and promote domestic developments in the sphere of selection, genetics, biotechnologies and output of high-quality, ecofriendly and safe products," the Russian president said.