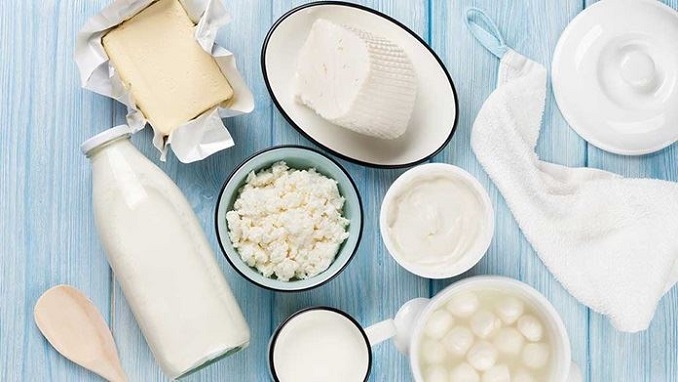 Russia on Thursday announced a temporary ban on imports of some Belarusian dairy products including milk, citing "repeated violations of veterinary and sanitary norms," TASS news agency reports.
The two neighboring countries have been wrangling over the key dairy sector for months. Russia's agricultural industry regulator Rosselkhoznadzor announced on its website:
"We are forced to impose temporary restrictions on supplies of products in which most violations were detected, to Russia until the negotiations with the veterinary service of the Republic of Belarus are held and safety issues related to Belarusian products are resolved," the agency said.
The stakes in the standoff are high for ex-Soviet Belarus, whose economy is extremely closed and highly dependent on Russia, the destination for almost all its dairy exports.
The measures affect milk and cream as well as condensed and powdered dairy products and dairy products used in industrialized food production. Russia said they will remain in force until negotiations with Belarusian food hygiene regulatory bodies resolve the situation.
Around 25 percent of dairy products in Russia are imported, many of these from Belarus.
According to Russia's national union of milk producers, Soyuzmoloko, between 78 and 92 percent of dairy products imported to Russia from January to November last year came from Belarus.
Russia has introduced restrictions on Belarusian exports and businesses in recent months, softening or intensifying them in turn. In recent years, Moscow has frequently imposed such trade restrictions on countries when diplomatic and political relations deteriorate.
Since 2014 Russia has banned the import of large numbers of foods from Western countries in response to U.S. and EU sanctions over its annexation of Crimea from Ukraine and the backing of separatists in eastern Ukraine.
Russia's veterinary services have accused Minsk of taking advantage of this to import products of inferior quality, while Belarusian producers accuse the Russian authorities of deliberately placing obstacles in their path.