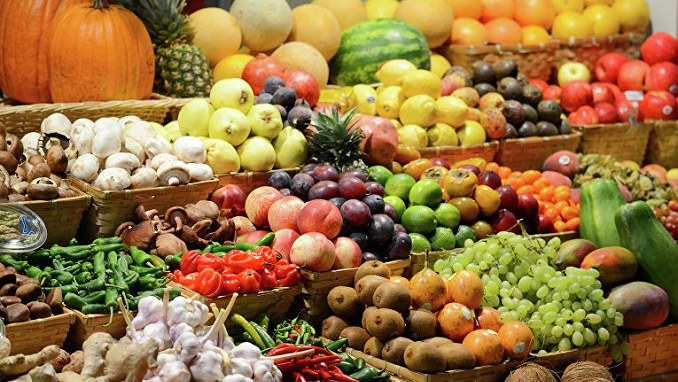 Russian customs agents prevented the import of more than 344 tons of quarantinable products (fruits and vegetables) from Kazakhstan, the press service of consumer protection authority Rospotrebnadzor said in a statement, according to Total.
"From July 3 to July 7, 17 attempts to smuggle more than 344 tons of quarantine products of high phytosanitary risk into the Russian Federation were stopped," the statement said.
The products were imported to Russia from Kazakhstan and sent for sale to Moscow, Samara, Yekaterinburg, and Chelyabinsk.
In particular, Russia canceled the import of 238.3 tons of fruit and vegetables, including watermelons, beets, peaches, apricots, nectarines, plums, melons, potatoes.
The products did not have phytosanitary certificates or the information contained in phytosanitary certificates did not correspond to information in transportation documents.
"Products imported with violation of current legislation should be returned or destroyed. The owners of the products decided to return vehicles with products under the control of the Federal Security Service of the Russian Federation," the statement said.
Kazakhstan's fruit and vegetable market is booming in recent years and is already worth in excess of a billion dollars, according to analysts.
However, the country is still importing a large part of its food needs, with the government's ambitious production goals still some way off towards being met.
Imports of fruits and vegetables collectively total over a million tons annually, creating an inbound market worth over $1.5 billion. Estimates from investment body Kaznex Invest predict the market will be worth in excess of $1.9 billion by 2020.