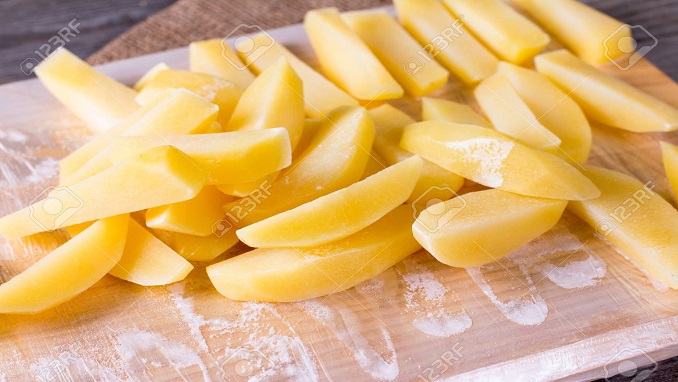 The production of frozen potatoes in Russia between 2014 and 2018 increased from 4.7 thousand tons to 42.4 thousand tons, RBC wrote recently citing an analysis by BusinesStat.
Analysts noted that up until 2018, frozen potatoes intended for fast food chains in the country were mostly imported.
According to this study, in 2014-17, the annual production output ranged from 4.6 thousand tons to 6.1 thousand tons, and the main growth in the production over the five-year period came in 2018 (9.2 times the level of 2017), mainly due to a joint venture between domestic producer Belaya Dacha and U.S. frozen fries maker Lamb Weston, launched in 2018.
Last year, the company supplied 39.5 thousand tons of frozen potatoes to the Russian market or 94% of the total production. The company's launch was preceded by the creation of its own raw material base in the Tambov Region, where potato cultivation of the required varieties was established.
According to BusinesStat analysts, the growth in the production of frozen potatoes will continue in the next five years. The highest growth is expected in 2019-20. In 2023, the production of frozen potatoes in Russia will reach 106.5 thousand tons.
Earlier this year, Cherkizovo, Russia's largest meat producer, said it is considering setting up a French fry plant in the country. Cherkizovo's CEO Sergey Mikhailov said the project could only be implemented in partnership with a strategic investor since this business is not core to the company. Canadian company McCain, one of the world's largest producers of frozen potato products, was mentioned as a possible partner.