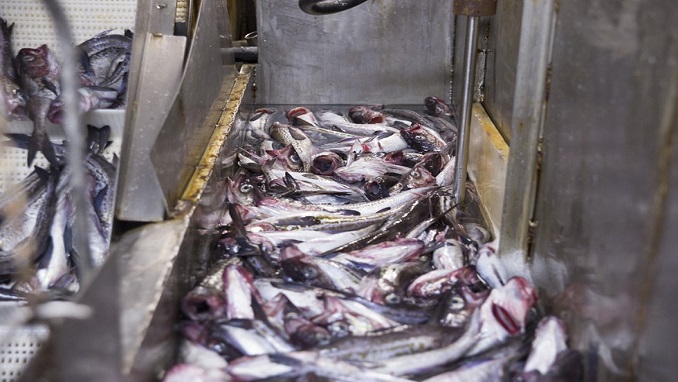 Russia plans to increase its active promotion of domestic fish in foreign markets in the future, including via large-scale marketing campaigns promoting Russian fish and seafood, Undercurrent News reports citing recent statements by representatives of some Russian leading fish producers and senior officials of the Russian Federal Agency of Fisheries (Rosrybolovstvo).
Part of these plans includes expanding into foreign markets that have, so far, been traditionally closed to Russian fishermen, or where their presence has been insignificant.
According to German Zverev, head of the Russian Pollock Association, one such market is Brazil, where the demand for whitefish and whitefish products has significantly increased in recent years. Zverev added the Brazil market has been traditionally dominated by Norwegian and Alaskan producers. However, Russia plans to compete with these exporters in Brazil and other Latin American markets, he said.
According to preliminary estimates from the Russian Pollock Association, the annual supplies of only pollock fillet and cod exported to Brazil may be in the range of 80,000–90,000 metric tons. Implementation of these new marketing and export plans, however, will force Russian producers to increase production, which is currently estimated at about 200,000t per year.
At the same time, in addition to Brazil, Rosrybolovstvo plans to increase Russian fish exports to the African continent – a region where the presence of Russian fish producers, so far, has also been limited. For this purpose, a new autonomous non-profit organization may be established in Russia that will focus on the promotion of Russian fish and seafood at foreign markets and whose functions could be similar to the Norwegian Seafood Council, the report said.