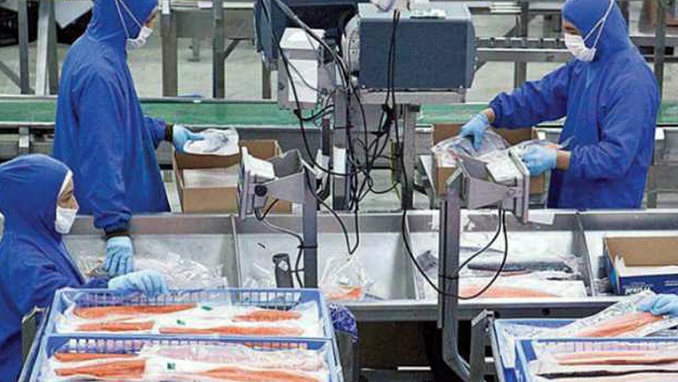 A new processing plant for cod and haddock will be opened in the northwest of Russia, marking another step in the development of the country's fishing industry, Undercurrent News reported.
The project was initiated by the Russian Fishery Company (RFC), which plans to team up with Agama, one of the country's largest downstream players. RFC, which has recently announced an investment in seven new "supertrawlers" for pollock and Pacific herring in the Far East, hopes to be awarded investment quotas for the project in an auction set to take place in May or June, the company's top executive said.
"We will be participating and want to build such a plant too," said Andrey Teterkin, RFC's CEO. Yury Alasheev, the co-founder of Agama, confirmed the plan to Undercurrent.
RFC has already got investment quotas for a processing plant in the Far East, for pollock and Pacific herring, where it is partnered with the Vladivostok Sea Fishing Port.
The idea behind teaming up with Vladivostok Sea Fishing Port and Agama is to tap expertise a fishing company does not have.
"It would be risky to go alone, so we have partners in both," said Teterkin. "In the northern region, it's Agama, the number one brand in fish processing in Russia. We are very happy to be partners with them on this venture."
In the Far East, the plant will be able to do 100 metric tons of finished products per day, with the northern plant for cod and haddock able to do 60t.
"Going into cod in the north has been in our strategy for many years, but we have not been able to secure a deal. So, this processing plant would be an entry to the market. We are very, very interested in this," Teterkin said.
Last year in Moscow, at the fourth Congress of fishery workers, the heads of Rosrybolovstvo, the country's fishing authority, set ambitious goals: an average annual growth of at least 5% and a doubling of the industry's contribution to gross domestic product by 2030.
"One of the key tasks of the Russian fisheries complex is to increase economic efficiency and increase the added value of production. We can solve it only by updating the fleet and developing logistics. These are the fundamental factors for solving a common problem. If we do not start building now, then no goals will be achieved," said the Deputy Head of Rosrybolovstvo, Petr Savchuk.