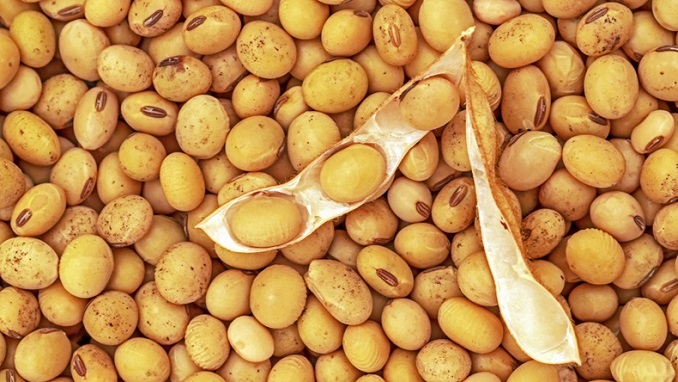 Russia produced a record amount of soybean oil this season, despite this variety of vegetable oil amounting to only a fraction of the domestic demand, Black Sea Grain reported.
Soybean oil production in Russia amounted to 60.7-kilo metric tons (KMT) in May 2018, an increase of 2.4% in comparison to the previous month (59.3 KMT) but down 2.3% from May 2017 (62.1 KMT), official data shows.
Soybean crushing in May was close to last year's record. Soybean oil output in September-May 2017/18 high a new high for this period: it reached 546.7 KMT that is up almost 13% from the same time last season (484.3 KMT).
Soybean oil represents 11.8% of global vegetable oils production.
The oil and fats industry is one of the leading sub-sectors of Russia's food processing sector. Revenues in the industry in 2016 amounted to $9.5 billion.
Last year, the government credited large-scale modernization, reconstruction and construction of modern industrial enterprises for the oil industry's growth.
"For the last 6 years the production of vegetable oils increased by 63% and amounted to 5.1 million tons last year, of which 2.5 million tons we sent for export," said Russia's First Deputy Prime Minister Dzhambulat Khatokhov.
"Developing not only the production of vegetable oils but also products of their processing. Due to this, there has been a steady decline in imports and increase in exports of these products", he said.