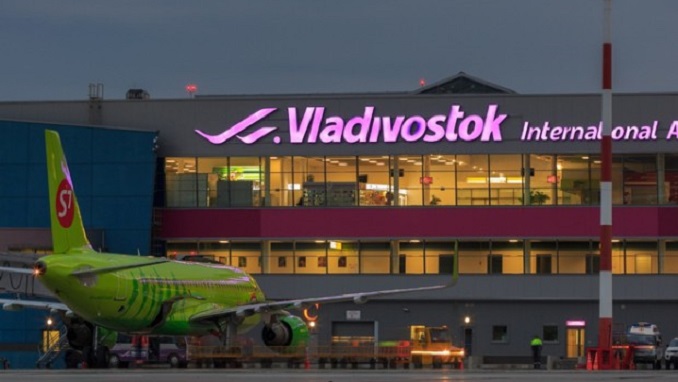 Russia has allotted some $235 million to reconstruct airport infrastructure in its Far East region in the next two years, Asia Times reported. The move is aimed at stopping further depopulation in an area that accounts for more than a third of the country's territory but just 5% of its people.
According to transport minister Maxim Sokolov, money from the federal budget would go towards improvements at the air hubs of Khabarovsk, Yakutsk, Ekimchan, Magadan, and others. Analysts are downbeat on the minister's appeal to foreign investors but say the upgrades will have an important impact locally.
The report says almost $38 million will be allocated to the developing Far East airports in 2018, with $97 million to follow in 2019. In 2020, more than $100 million will be invested, according to the plans. The reconstruction will affect about 40 airports. The Russian government believes that thanks to these measures, transport mobility in the Far East will increase by one and a half times, recovering to levels last seen in 2012.
Russia's Far East is a huge territory with a low population and extreme weather conditions, making development costly: distances covered and the volume of infrastructure needed are high, but the numbers of people likely to use it are low. A lack of manpower also impacts on the region's ability to exploit its abundant natural resources.
In recent years, the number of air passengers traveling to and from the Far East has steadily increased. In 2016, growth was 5.8%; in 2017, it was twice as much. In the first 11 months of 2017, the airports of the Far East serviced more than 8.5 million passengers, which is 11.7% more than in the same period in 2016.
"Of the 229 Russian airports, this region has 82," Alexander Galushka, who is Minister for the Development of the Russian Far East, told Asia Times. "Meanwhile, the wear and tear on airport infrastructure is at the 80% mark."
The region suffered from significant depopulation and infrastructure decay during the 1990s.
"In the 1990s, airlines got rid of their responsibilities for maintenance of aerodrome infrastructure, and concentrated exclusively on transportation of passengers, so the assets fell into disrepair," Anna Bardal, a transport economics specialist at the Far East branch of the Institute of Economic Studies, told Asia Times. "The planned actions are extremely necessary and long overdue to move toward modernizing air transport infrastructure in the Far East."
In December, Russian Prime Minister Dmitry Medvedev said he instructed his government to introduce legislation abolishing value-added tax (VAT) for domestic flights to Russia's Far East, in a move to make traveling to the remote region more accessible.