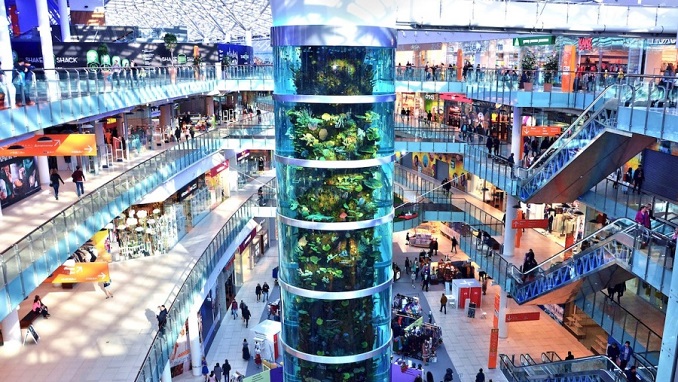 Russia has lost the top spot among European countries in commissioning new areas in shopping centers, RIA news agency wrote citing a report by American commercial real estate services company Cushman & Wakefield.
The report, titled: European Shopping Centres: The Development Story, provides an overview of shopping center stock levels and development activity across Europe. This edition of the report shows the rate of shopping center development in Europe is slowing, with completions down 23% year-on-year at 3.8 million square meters in 2017.
Analysts at Cushman & Wakefield claim that in 2017, Russia fell to the second line of the rating, with a decrease in the annual volume of new space that was put in operation — from 1.6 million square meters in 2016 to 616,000 square meters in 2017, cited as the main reason for the drop. This indicator is the lowest in the last decade, the report said.
The forecasts for the current year do not promise any drastic changes: only 500,000 sq.m of retail space is planned to be put into operation in Russia this year.
According to a separate report by Geomatrix, in 2017 there were 2,639 malls in 309 Russian cities with a total sales area of 40.9 million square meters.
In total, 2426 malls are open in the country, 104 malls are under construction and 99 malls are projected, with the remaining projects frozen or closed, the report said. The volume of frozen shopping centers in Moscow is estimated at 2.3 million square meters. The economic crises of 2008 and 2014 and the reduction in demand for sales areas by retailers were the main reasons for the situation, the report noted.