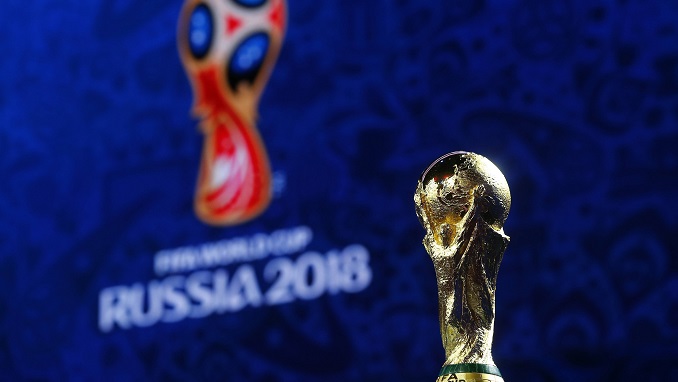 Russia is bound to be the center of world attention in the next month, as the 2018 soccer World Cup, the prime competition in the world's most popular sport, kicks off today at Moscow's Luzhniki Stadium at 18:00 local time.
Matches will be played at 12 arenas in 11 cities across the country. National teams from 32 countries will take part in the tournament. It is the first time that Russia will host the Cup and, having reportedly spent over $14 billion on hosting the tournament, this competition is the most expensive in its history.
Russia's government expects the global soccer gathering, held once every four years, to bring both economic and political benefits for the country at a time of tensions with the West unseen since the Cold War.
Alexey Sorokin, the Director General of the Local Organizing Committee, told Izvestya that he has mixed feelings about the work to get ready for the World Cup.
"There is mild nervousness due to the fact that the event we have been getting ready for over the past seven years is about to begin. On the other hand, we have no apprehensions whatsoever. After all, preparations have taken much time. We have invested a lot of time and effort in them to be fully prepared for this large-scale event. It will be only too fair, if everything goes smoothly," he said.
Analysts from Moody's Investor Service said in a report published last month that they do not expect the World Cup to have a lasting effect on Russia's economy.
"Russia will only experience a short-lived economic benefit from hosting the 2018 FIFA World Cup tournament," "Much of the economic impact has already been felt through infrastructure spending, and even there the impact has been limited. World Cup-related investments in 2013-17 accounted for only 1 percent of total investments," Moody's added.
Kristin Lindow, a senior vice president and analyst at Moody's explained that the event will last just one month and the associated economic stimulus will pale in comparison to the size of Russia's $1.3 trillion economy.
Russia is gearing up to welcome about 400,000 foreign tourists during the FIFA World Cup. The last batch of about 100,000 tickets was on sale a week before the beginning of the tournament. "The demand is tremendous," Sorokin said. "I can judge by my friends, acquaintances and myself. Events of such level have never been held in Russia, and the FIFA World Cup is unique in terms of its scale, scope, and emotions."