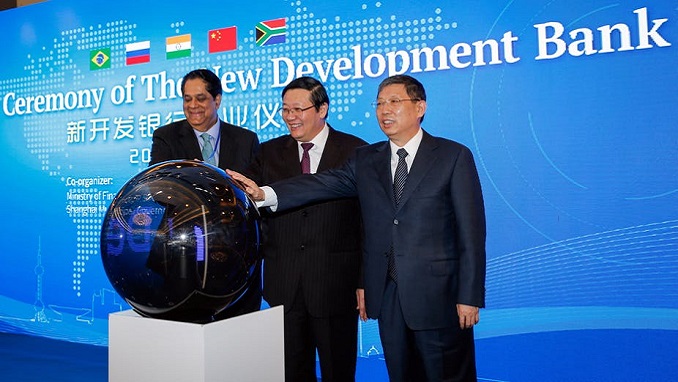 The world's five major emerging national economies BRICS (Brazil, Russia, India, China, and South Africa) are working on a single payment system, which will be called BRICS Pay, and would be used to pay for any purchase in any country of the group, Finanz.ru reports.
According to the press service of the Russian Direct Investment Fund (RDIF), the fund, representing Moscow, is acting as the coordinator of the working group on the financial services of the BRICS Business Council.
"Together with portfolio companies, RDIF is actively involved in the development of the BRICS Pay project. RDIF portfolio companies, as well as the fund's partners from China and India, have the expertise and technology necessary to carry out the project," the RDIF's press service told reporters. In addition, the fund said it is ready to consider participating in bankrolling the payment system together with its BRICS partners.
One of the likely scenarios to carry out the project is creating a special online wallet that will unite the payment systems of all the BRICS countries. The common wallet will work in the same way as existing payment services, such as Apple Pay or Samsung Pay.
The Bank of Russia's press service said that they are cooperating with the regulators of the Eurasian Economic Union (EAEU), BRICS and Shanghai Cooperation Organization (SCO) countries in developing a single payment space, including the idea of integrating national payment card systems.
"However, creating a single online wallet has not yet been discussed," the Central Bank clarified. Russia's National Payment Card System stated that the discussion on the integration of payment systems is underway, but creating a common online wallet was also not discussed with the organization.