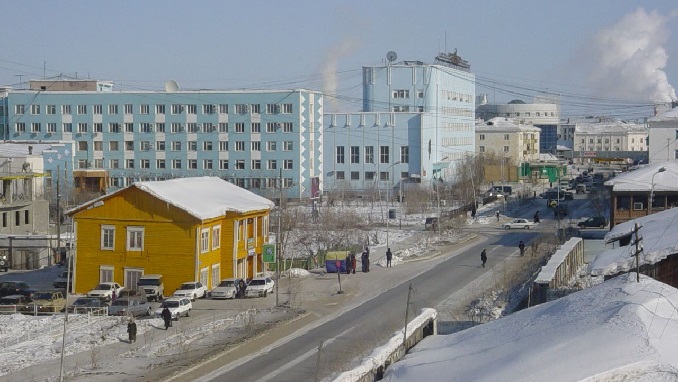 There was shock at an airport in the city of Yakutsk in Russia's Far East on Thursday, when a fortune in gold and other precious metals fell from the sky after a plane took off, local media reported.
The Nimbus Airlines AN-12 cargo plane, laden with tons of gold-silver alloy worth as much as $368 million, hit problems during takeoff and the treasure fell out of the hold all over the runway. After a loading hatch broke off, the plane dropped some bars of gold as far as 26 kilometers from the airport.
The crew decided to land at the nearby airport of Magan, some 26 kilometres north-west of Yakutsk. Some 200 bars, each weighing about 20kg (44 pounds) were found, Stanislav Borodyuk the head of the Moscow office of Canadian company Kinross Gold, told Interfax.
Police have launched an investigation into the cause of the accident.
Officials believe the latch on a plane door carrying at least 9 tons of pricey cargo gave way, allowing some of the gold to tumble out of the An-12 aircraft over one of Russia's coldest areas. Roughly 3.4 tons were found scattered across the tarmac, TASS quoted the Ministry of Internal Affairs officials as saying.
A video of the incident's aftermath showed the metal bars scattered around the highway.
A nearby gold and silver mining region is being developed by the Chukotka Mining and Geological Company – owned by Kinross.
"The entire cargo is collected, there are no losses, insurance brokers are informed, "Borodyuk said. We will certainly conduct our own investigation, with the participation of the airline, and based on the results of the investigation, we will strengthen the requirements for the carrier. "
Kinross Gold is one of the ten largest gold mining companies in the world, owns projects in Brazil, Chile, Ghana, Mauritania, Russia and the United States. In Russia, Kinross has two assets – called the Dome and the Double – both in the Chukotka region.