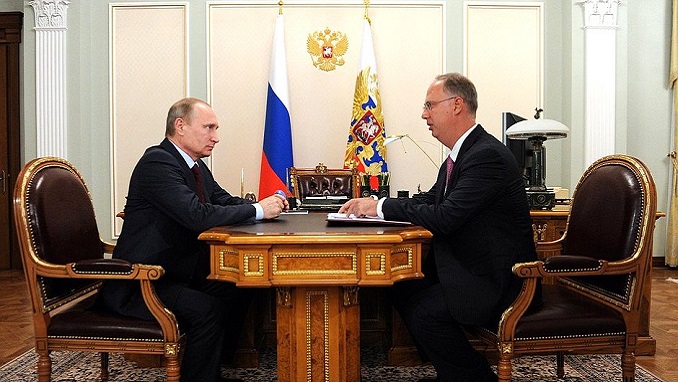 A consortium made up of the Russian Direct Investment Fund (RDIF) and sovereign funds from China and the Middle East plans to submit a deal to acquire a stake in the Russian oilfield services company Eurasia Drilling Company (EDC), TASS news agency reported.
"I think we will not take it to the nearest meeting, if everything goes together, we will take it to the next one," the Head of the fund Kirill Dmitriev said on the sidelines of the World Economic Forum in Davos.
Dmitriev also noted that a possible decision of U.S.-based oilfield services company Schlumberger, another applicant for a stake in EDC, to withdraw its bid would not affect the RDIF deal.
"We started our deal independently of Schlumberger, we are ready to continue it absolutely independently. Moreover, FAS clearly said that they have no questions about RDIF and our sovereign funds entering into a minority stake in the company," Dmitriev concluded.
Saudi Aramco CEO Amin Nasser stated earlier that the company is ready to conclude contracts with EDC after completing the deal to enter the company's capital in partnership with RDIF.
"As soon as we finalize agreements on buying a share in EDC, all companies that meet our criteria will be allowed to work on our fields and facilities. EDC is in good standing, that's why we are interested in investing in it and start working," he said.
EDC is Russia's largest oil service company. It was established on the basis of oilfield services assets of service assets of Russia's Lukoil purchased in 2004 by companies of Russian businessman Alexander Dzhaparidze. Currently, the largest co-owners of Eurasia Drilling are Alexander Dzhaparidze with a 30.63% stake and Alexander Putilov with 22.4%. Other shareholders include various international and domestic funds.