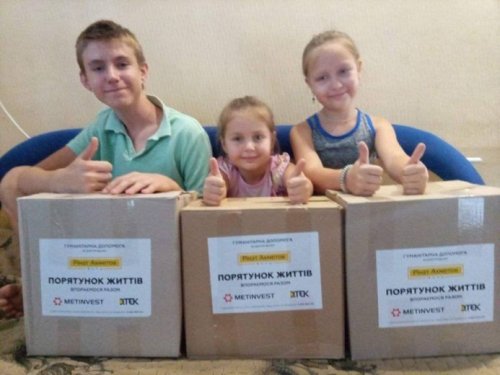 Humanitarian aid has been sent to the most vulnerable members of the Zelenodolsk settlement in the Dnipropetrovsk Oblast by DTEK Energy and the Rinat Akhmetov Foundation, a press release writes.
A total of 1,914 food packages will be given to persons who have lost their jobs due to the war, socially vulnerable populations, and children from large, impoverished families who have been affected by Russian aggression. The fundamental food items are included in the food packages.
As part of the Rinat Akhmetov – Saving Lives program, support is offered.
Earlier, 12 tonnes of humanitarian aid were given to the citizens of Zelenodolsk by the Rinat Akhmetov Foundation and DTEK Energy.