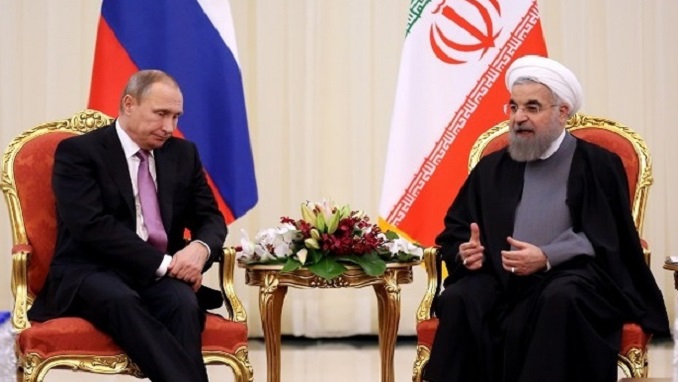 Russian Foreign Minister Sergey Lavrov has blasted new U.S. sanctions on Iranian businesses, saying Washington appears to be taking every opportunity to exert pressure on countries it dislikes, RIA news agency reports.
The U.S. Treasury Department on Tuesday slapped sanctions on Bank Mellat and Mehr Eqtesad Bank and other companies linked to investment, commodities and engineering.
"Regardless of what reasons, under what pretexts and against which countries the United States imposes its unilateral sanctions, we firmly oppose it," deputy foreign minister Ryabkov said.
Meanwhile, the head of the Iranian National Standards Organization (INSO) said on Wednesday that Iran and Russia are making every effort to achieve common standards in the economic sector in a bid to boost mutual trades.
Nayereh Pirouzbakht, the INSO chairman, said that facilitating mutual trades entails common standards, and the two sides are studying various options and potentials to pave the way for greater cooperation.
Constant talks are underway between the Islamic Republic and the Russian Federation to find the best approaches to reach common standards, she added.
Referring to the long-term strategic ties between the two countries, Pirouzbakht said, establishing joint laboratories are among the ideas proposed by the Russian side to achieve the goal.
In Washington, former officials and experts have been urging the Trump administration to fully enforce a powerful set of sanctions against Iran's financial institutions this November—or suffer the consequences of a weakened pressure campaign against Tehran.
The letter to the White House, circulated Monday and signed by 30 foreign policy experts and civil servants, comes just ahead of a November deadline to reimpose sanctions related to Iranian banks. The sanctions place serious pressure on SWIFT, the global financial messaging service that facilitates cross-border money transfers, to once again bar Iranian banks from its ranks.