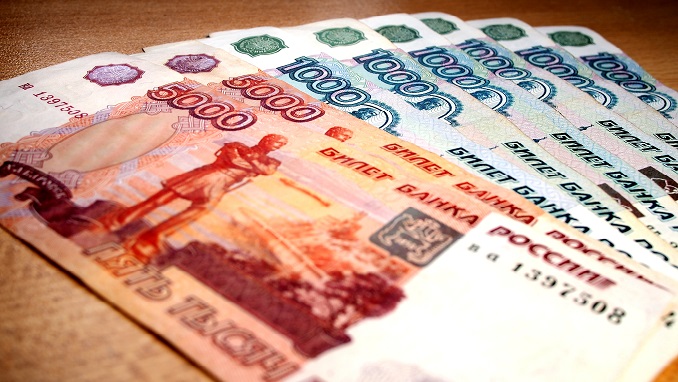 The ruble was lower against the dollar on Thursday, ahead of a Russian national holiday and a European Central Bank meeting that's expected to increase volatility on the global currency market, Reuters reports.
The Russian currency was 0.04 percent weaker against the dollar at 66.01 (07.15 GMT) and had lost 0.01 percent to 74.59 against the euro in thin trade. The Russian market will be closed on Friday for International Women's Day.
Higher oil prices as Brent crude oil, a global benchmark for Russia's main export, supported the ruble as they rose 0.2 percent to $66.09 a barrel amid OPEC-led supply cuts and U.S. sanctions against exporters Venezuela and Iran.
Russian stock indexes were down. The dollar-denominated RTS index was down 0.3 percent to 1187.46 points. The rouble-based MOEX Russian index was also 0.3 percent lower at 2485.95 points.
Mikhail Poddubsky of Promsvyazbank said the ruble could feel the effects of an ECB meeting later on Thursday where it's expected to slash lower growth forecasts.
"Under a baseline scenario we expect (the ruble) to consolidate near its current levels," he said in a note. "But we concede that the European Central Bank meeting today could theoretically increase volatility on the currency market."
The Russian currency could also be pressured by an increase in forex purchases by the Russian central bank on Thursday.