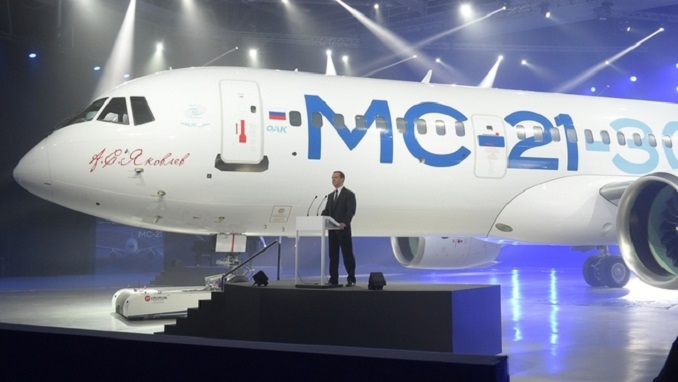 The Russian government will evaluate a pending extension of the effective grace period for the import of western-built passenger jet aircraft – and deliver its deliberations by April 2019, Rusaviainsider.com reports.
President Vladimir Putin has also proposed the possibility of a trade-in, part exchange scheme for purchases of Russian-built aircraft, the news outlet wrote.
During the temporary grace period currently on force, certain classes of commercial aircraft are exempted from import duties, with the measure planned to stay in effect until the end of 2019. It provides tax relief on imported passenger jet aircraft, including the most popular Airbus A320 and Boeing 737 families, which are currently temporarily imported to the territory of the Eurasian Economic Union (EAEU), a political and economic union of states located in central and northern Eurasia.
The ruling, active in EAEU countries including Armenia, Belarus, Kazakhstan, Kyrgyzstan and Russia, specifically excludes those 50-100 seat aircraft that compete directly with the Russian-made Superjet 100 (SSJ-100). On Monday, Sukhoi Civil Aircraft president Alexander Rubtsov said the company plans to deliver 28 SSJ-100 airliners to customers next year.
The mechanisms for state financing of trade-in deals, whereby purchasers of Russian-made aircraft would be able to submit their used aircraft as partial payment, should be in place by June 1, 2019, the report says.
The president has also ordered the government to come up with a list of additional support measures for the Russian aerospace industry. One of these is the allocation of state funds in 2019, 2020 and 2021 to top up the registered capital of Russian state-owned leasing companies that have Russian aircraft in their portfolios.
The government is hopeful that once the import duty grace period is over and the trade-in options scheme is in place, Russian airlines will then be more inclined to purchase locally-produced aircraft. However, the grace period has already been extended once – until the end of 2019 – in advance of the expected entry into service of the MC-21 advanced narrow-body scheduled for 2020.