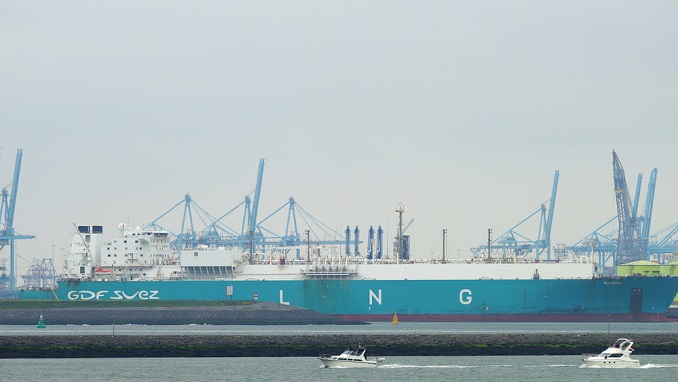 Liquefied natural gas (LNG) imports in China soared by 48.5 percent in November, compared to the same month last year, as the world's most populous country continues a switch to natural gas from coal for heating, the South China Morning Post reports.
China's LNG imports last month reached 5.99 million tons, beating the previous record of 5.18 million tons from January 2018 in the previous heating season, according to data from China's General Administration of Customs.
The country's spike in LNG usage comes as Beijing pushes forward with its plan to offset coal usage of both industrial and residential end users in an effort to curb rampant air pollution, particularly in its major urban centers. Beijing has mandated that natural gas make up at least 10 percent of its power generation energy mix by 2020, with further earmarks set for 2030.
LNG imports into China in the first eleven months of this year jumped by 43.6 percent compared to January-November 2017, to 47.52 million tons and on course to easily beat the full-year LNG import record of 38.13 million tons from 2017, according to the customs data.
A large part of China's plans for LNG-dominated future is linked to Russia and its vast energy resources. In 2014, Russia and China signed a landmark gas deal, after a decade of negotiations over import prices and the supply route. Chinese national energy company CNPC agreed to purchase 1.3 tcf/y of pipeline gas from Russian state-owned giant Gazprom for $400 billion over a 30-year period. The now almost completed Power of Siberia pipeline, spanning 4000 km (2500 miles), will connect Russia's eastern Siberian gas fields to northeastern China. CNPC also signed an agreement with Gazprom in November 2014 to import 1.1 bcf/y from western Siberian gas fields.
Currently, Russia operates two LNG export facilities, including the recently commissioned Yamal LNG project in the Russian Arctic. Yamal LNG effectively doubled Russian LNG output to just over 20 mtpa, making the country the fifth largest LNG exporter in the world. CNPC holds a 20 percent stake in the Yamal project and has a contracted off-take volume of 3 million tons of LNG per year. China's Silk Fund holds a 9.9 percent stake in the project.