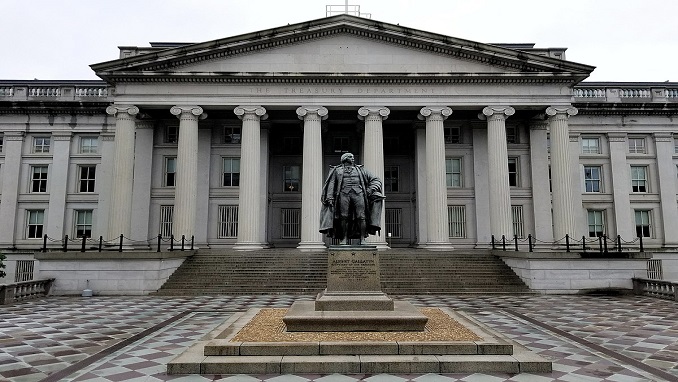 Russia began reducing investments in U.S. government bonds again in November, data from the U.S. Treasury Department reveals, according to Ura news agency.
In November, Russia's total investment in U.S. securities amounted to $12.814 billion, a decrease of $1.8 billion compared to October. Of this amount, 3.75 billion were invested in long-term bonds and 9.1 billion in short-term.
Throughout 2018, Russia significantly reduced investments in U.S. securities, but in September and October, there was a slight increase in investments in U.S. Treasuries.
Between March and May last year, Russia's holdings of U.S. Treasury bonds plummeted by $81 billion, representing 84% of its total U.S. debt holdings.
The sudden debt dump may have contributed to a short-term spike in Treasury rates that spooked the market. 10-year Treasury yields topped 3% in April for the first time since 2014, official data shows.
It also sparked a guessing game about Moscow's motivations. Maybe Russia just wanted to diversify its portfolio, as the central bank stated. Or perhaps Russia was seeking revenge for Washington's crippling sanctions on aluminum maker Rusal.
China holds the first place for investments in U.S. securities. The total investment is kept at $1.1 trillion.
However, in November, Beijing also reduced its inflows into the American economy – by $17.5 billion compared with the previous reporting period, Treasury data shows.