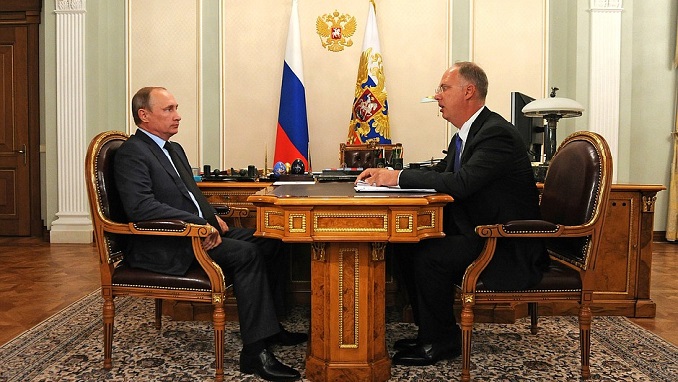 Russia's Direct Investment Fund (RDIF) head Kirill Dmitriev told reporters on Monday that he plans to propose the government increases its domestic debt to finance infrastructure projects, Reuters reported.
The sovereign wealth fund considers Russia's state debt relatively low and that increasing it could help to meet President Vladimir Putin's policy goals, Dmitriev told a conference call.
Russia will need to spend at least 8 trillion roubles ($128.7 billion) over the next six years to meet economic goals set in new decrees that Putin signed after being sworn into the presidency at the start of May.
The Reserve Fund accumulates not only federal budget revenues from production and export of oil, but also revenues from production and export of natural gas and oil products. The Fund is a part of the federal budget assets and is dedicated to ensure financing of the federal budget expenses and maintaining federal budget balance in case oil and gas budget revenues decline.
Also on Monday, the Russian central bank said it plans to revise its inflation outlook for 2018, according to First Deputy Chairperson Kseniya Yudaeva. She added however that it would remain at the current 3-4% range.
"We project that under depletion of the effect of short-term and long-term factors inflation will gradually return back to 4%, and we plan to revise the outlook at the beginning of June," Yudaeva said.
In April, the Bank of Russia was forced to halt a basic rate cut policy that lasted for a year and hold its key interest rate unchanged at 7.25 percent. The decision was made due to growing risks of rise in inflation because of geopolitical factors, the monetary regulator said.
"Geopolitical factors and accelerated yield growth in advanced economies may cause surges in volatility in financial markets and affect expectations for the exchange rate and inflation," the statement said.