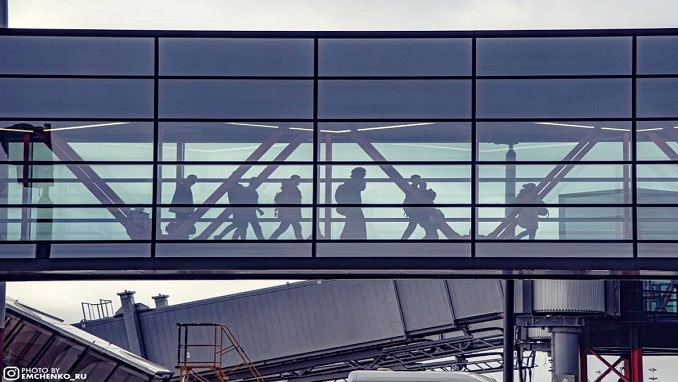 Sheremetyevo Airport became the first airport in Russia to use the identification of passengers through the state information system EBS, Russian media informed.
The first to test the procedure were passengers of Aeroflot's Moscow-Istanbul flight at the new Terminal C, which opened on July 23, 2021.
The automated passport control system is designed for an automatic registration of passengers when boarding a flight. The service is equipped with the function of checking the biometric data specified in the passport with the owner's data.
The system is capable of recognizing the passports of citizens of the Russian Federation of the 75th series and above with biometric tags.
The ASPK "Sapsan" in Terminal C is equipped with about 20 passport control modules, while the procedure takes only 30 to 45 seconds.
The introduction of biometrics when paying for fares, as well as for passing through security at airports and railway stations, is provided for by the Strategy for Digitalization of the Transport Industry, developed by the Ministry of Transport of Russia.