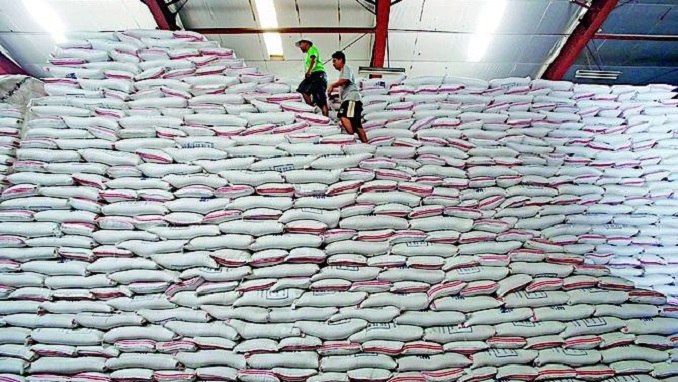 Swiss-based, Russian-owned mineral fertilizer company EuroChem has sold its Ukrainian subsidiary, Agrocenter EuroChem-Ukraine, as the country's government imposed an embargo on the import of Russian fertilizer, The Kyiv Post reports.
The firm, which is owned by Russian industrialist Andrei Melnichenko sold its asset to a company "connected to the subsidiary's former management," according to a May 16 statement on EuroChem's website.
According to the explanation, the fertilizer producer based its decision on "recent actions in Ukraine to restrict foreign suppliers of fertilizer, and expectations of a further deterioration of the business climate." EuroChem has not disclosed the price and terms of the deal.
The company operated in the Ukrainian market for more than 15 years. However, EuroChem intends to continue consultations with the Ukrainian authorities on future opportunities in the country, the company said.
"We've sold the business, but never say never," Guy Dresser, EuroChem's head of communications, told the Kyiv Post on May 21. "Ukraine has been an important market for us, we've made huge commitments to the market in the past, and we've invested a lot."
Over the last year, EuroChem has struggled to defend its foothold in Ukraine amid growing hostility from the authorities.
In September 2017, the Ukrainian Economy Ministry sanctioned EuroChem and other Russian companies for allegedly delivering nitrogen fertilizer to regions of Ukraine currently occupied by Russia.
EuroChem strongly denied this allegation. Then, on March 14, Ukraine's Cabinet of Ministers announced that it would impose an embargo on the import of fertilizer from Russia.
The company believes that the sanctions and embargo are, in part, politically motivated. The Ukrainian domestic fertilizer market is a monopoly with prices significantly higher than those on the global market.
Ostchem, a group of companies belonging to Ukrainian oligarch Dmytro Firtash, controls upwards of 80 percent of the domestic market for several varieties of mineral fertilizer.