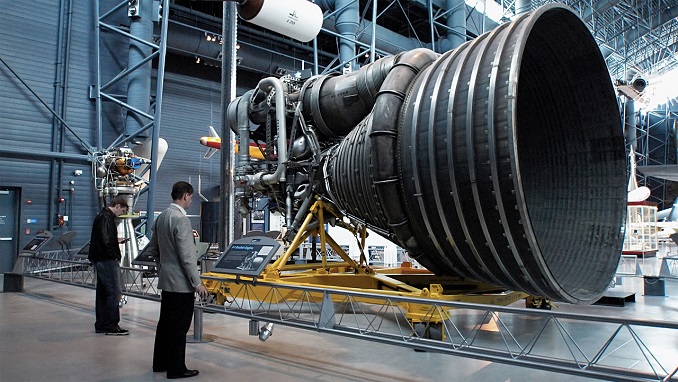 Moscow did not plan to halt supplies of rocket engines to the United States in response to a new round of U.S. sanctions against Russia, Russian Deputy Foreign Minister Sergei Ryabkov said on Thursday, according to RIA news agency.
A Russian lawmaker said earlier this month that Moscow could restrict exports of RD-180 rocket engines to the United States if Washington imposed new sanctions. Ryabkov also said that Moscow would not halt exports of titanium to the United States for its aviation industry as part of any response to sanctions, RIA reported.
Earlier this month, Sergei Ryabukhin, head of the budget committee in the upper house of Russia's parliament, said Russia could stop exports to the United States of the RD-180 rocket engine, which powers the first stage of the Atlas 5 rocket made by Boeing and Lockheed Martin.
"The United States needs to finally understand that it's useless to fight with Russia, including with the help of sanctions," he said on August 9.
Lawmakers in Washington had to partially roll back a 2014 ban on Russian engines in military and spy satellite launches due to U.S.'s reliance on the RD-180.
Since its introduction in 2002, the Atlas 5 has carried the top-secret X-37B space plane, the New Horizons probe that flew by Pluto and the Curiosity rover that has been exploring the surface of Mars. It is slated to take astronauts to the International Space Station in its first manned flight in 2019 following several delays.