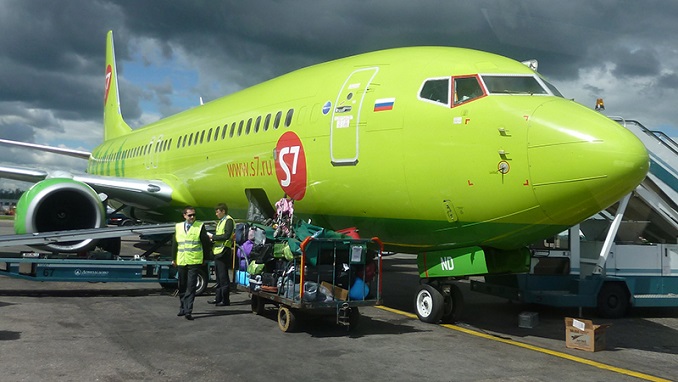 The Russian Federal Air Transport Agency has clearance for local airline S7 to resume flights to Kutaisi, Georgia – the first such license after Russia banned air traffic to the Caucasus country this summer, RIA Novosti reported.
According to the authorities, S7 will be able to perform up to seven flights per week, but that the granted license does not mean the actual start of flights.
"This is standard practice when airlines extend their flight clearance in order to be able to start flights without slowing down if the air service opens," an official representative of the Federal Air Transport Agency told the news agency. "Admission is the company's right. As soon as restrictions on flights are lifted to Georgia, S7 Airlines will be able to exercise this right."
In June, Russian President Vladimir Putin issued a decree imposing a temporary ban on flights, including commercial ones, from Russia to Georgia starting July 8. The Kremlin's move followed unrest that erupted in Tbilisi on June 20 over a Russian legislator's address in the Georgian parliament. 
Direct flights between Russia and Georgia have been limited since July 8, but some travelers purchase tickets for connecting flights with transfer in third countries. 
"Tbilisi is a top tourist destination with good dynamics of its development – about 650,000 Russian tourists entered Georgia [before the restrictions]. According to forecasts, the number of tourists could have reached 1.5 mln, if there had been no air travel ban. If we are talking about banning flights from Russia to Georgia, then the passengers have an alternative – transfer," said Igor Konstantinov, CEO of Russian online travel tickets service Biletix. He noted that prices for flights to Georgia increased by 13%.