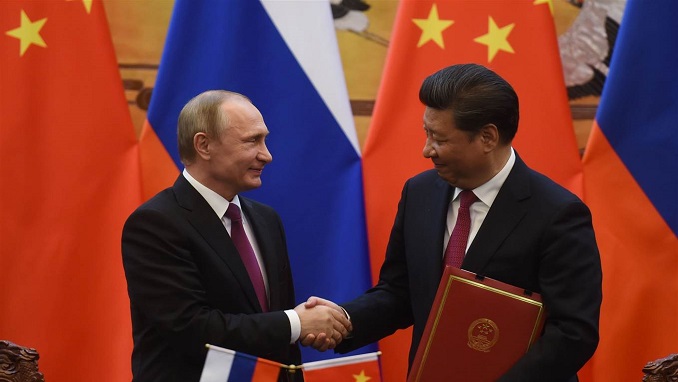 Trade turnover between Russia and China increased by 20.8 percent last year. In that way, the trade rose to 84 billion dollars, figures released by the Chinese customs authority show. According to the estimates of the General Administration of Customs, Chinese export to Russia rose 14.8 percent to 42.9 billion dollars. At the same time, Russian exports rose 27.7 percent to 41.2 billion dollars in 2017, Sputnik reports.
Last month alone, the trade turnover between Russia and China stood at 8.13 billion dollars. In that period Russia imported Chinese goods worth 4.06 billion dollars while exporting goods worth 4.97 billion dollars to China.
According to TASS' reports, in 2016, trade turnover between the two countries grew by 2.2 percent year-on-year, to reach 69.52 billion dollars.
Andrei Tarasenko, the acting Governor of the Far Eastern region, recently said that the turnover between Russia's Primorsky Territory and China increased by 14 percent over the first nine months of 2017. That is 2.5 billion dollars. According to him, about 200 enterprises with Chinese participation are currently working in the territory. Russia wants to develop the Far East federal district by improving the infrastructure and intensifying cooperation with Asian nations like China, Japan and South Korea.
At the end of 2017, Chinese President Xi Jinping expressed his readiness to enhance trust with Russia and to expand cooperation with Moscow during this year.