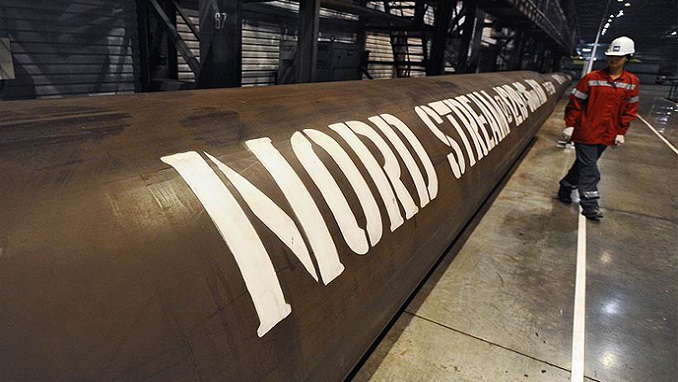 The Russian branch of the World Wide Fund for Nature (WWF) said that it does not have a problem with the construction of the Nord Stream 2 gas pipeline project and will not oppose it so long as the route is changed from along a nature reserve in the Leningrad region to the coastline of the Gulf of Finland, Sputnik informs.
"WWF of Russia is not against the deliveries of gas to Europe, including within the framework of Nord Stream 2, as long as the route of the pipeline is changed. We have only one complaint – the change of the route. The main problem is the route through the Kurgal nature reserve. The rest does not represent a crucial concern for the environmental community of Russia," WWF Russia's oil and gas program leader Alexey Knizhnikov said.
He explained that consultations with the Russian state energy giant Gazprom, which is also involved in the pipeline project, were held last year and they are now at the stage of state expertise. The roundtable was held at the Russian government's Analytical Center at the initiative of the Public Chamber and WWF.
"The final document was sent to the government to find solutions to an alternative route along the Gulf of Finland," Knizhnikov said.
Meanwhile, Steffen Ebert, pipeline project's media representative, said that claims against the construction of the Nord Stream 2 contradicted facts about minimal short-term and locally limited impact of the project on the environment. The claims were put forward by Germany's Nature and Biodiversity Conservation Union (NABU) and the WWF, but Ebert says that they do not stand up to factual examination.
"As part of the permitting process according to German legislation, Nord Stream 2 AG made its extensive permit application documentation available to the public as early as in the spring of 2017. These documents provide detailed information on topics," Ebert said.
According to him, Nord Stream 2 provided documents that include the results of the comprehensive monitoring program for the existing Nord Stream pipeline, that shows that Nord Stream 2 is compatible with the environment, as its impacts are locally limited and short-term only. Ebert explains that Nord Stream 2 is an economically and ecologically effective way to supply consumers with natural gas.
On Thursday WWF and NABU urged German Chancellor Angela Merkel, Christian Social Union party leader Horst Seehofer and Social Democratic Party head, Martin Schulz, to ban the construction of Nord Stream 2 claiming it threatened the fight against climate change and the fragile ecosystem of the Baltic Sea.