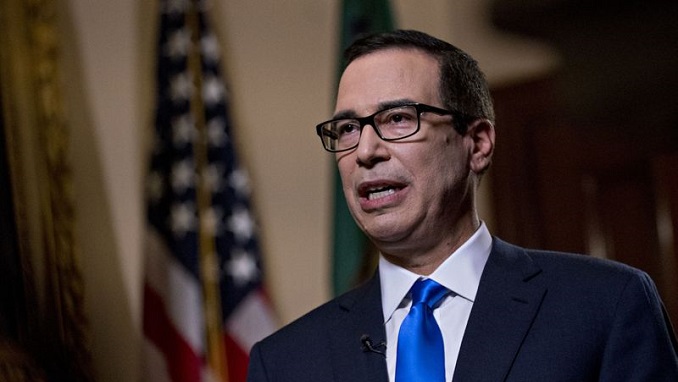 U.S. Treasury Secretary Steve Mnuchin will hold a classified briefing for House lawmakers on Thursday about the decision to ease sanctions on companies tied to Russian oligarch Oleg Deripaska, Politico reports.
Earlier this month, Treasury said it is lifting sanctions on three companies linked to blacklisted Russian billionaire Oleg Deripaska.
The briefing marks a first step toward tougher oversight of the Trump administration on Russia-related matters. It comes as Democrats consider formally pushing back against the sanctions relief for the Russian companies announced last month.
The U.S. imposed sanctions last April on Rusal, the world's second-largest aluminum producer, as well as EN+ Group, the company that holds Deripaska's stake in both Rusal and GAZ Group, a Russian automotive conglomerate.
Treasury said in a statement that both companies had made "significant restructuring and corporate governance changes."
On Monday, seven House Democratic committee chairmen sent a letter to Mnuchin raising concerns about terminating the sanctions and demanding a briefing. "As the chairs of committees with oversight jurisdiction over the US response to Russia's attempts to interfere in our elections and other hostile actions, we have a number of concerns about the agreement that the U.S. has reached with Mr. Deripaska," the lawmakers wrote.
Deripaska, a metals tycoon and close friend and ally of Putin, remains sanctioned, meaning no American may conduct business dealings with him directly or indirectly. He has come under scrutiny in the United States for his ties to the Kremlin as well as to Paul Manafort, who served as President Donald Trump's campaign chairman and has since been convicted of a range of federal crimes in connection with special counsel Robert Mueller's Russia probe.