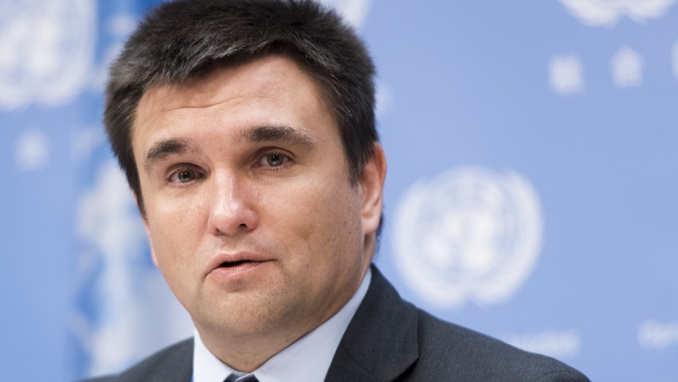 Ukrainian Foreign Minister Pavlo Klimkin has said that the UK nerve agent attack shows Russia has no "red lines" anymore. In an interview with Deutsche Welle, Klimkin contends that Moscow's aggression against Kyiv could happen anywhere now.
"Five years ago many people did not believe Putin could ever invade Ukraine. One year ago many people did not believe at all that [Russia] could organize and use nerve agents on British soil. So, fundamentally, there are no red lines here. It's about a comprehensive and coordinated answer. Without such [an] answer, without a kind of platform for the whole trans-Atlantic community — and I understand Ukraine is an important part of the trans-Atlantic community — Russia will try to meddle in the democratic institutions," Klimkin said.
The minister suggested that the West's response to Russia's actions so far — sanctions, freezing of assets, travel restrictions – are not enough. The football World Cup set to be held in the country this summer should be boycotted, Klimkin said.
"Look, how can you say that Russia deserves such a football championship now after what basically has happened: us in Ukraine, Crimea, Donbass, so many cases of meddling into elections in Europe and all around the democratic world. But using nerve agents on British soil, endangering British citizens and doing it — raising the stakes intentionally just one week before the presidential elections in Russia. So we need a tough coordinated answer to the Russian threat," Klimkin added.
The official went on to say that former German Chancellor Gerhard Schröder and people like him who are voluntarily representing Russian interests abroad should be put under EU sanctions.
"On lobbyists like Gerhard Schröder, there should be a clear understanding, what is their role, and there should be a clear understanding, what is the way forward. It's not about sanctioning them tomorrow and after tomorrow. Let's be fair. But in a political sense, I believe people like Gerhard Schröder totally lost their credibility. And in this sense there should be a political drive enacted against them," Klimkin said.