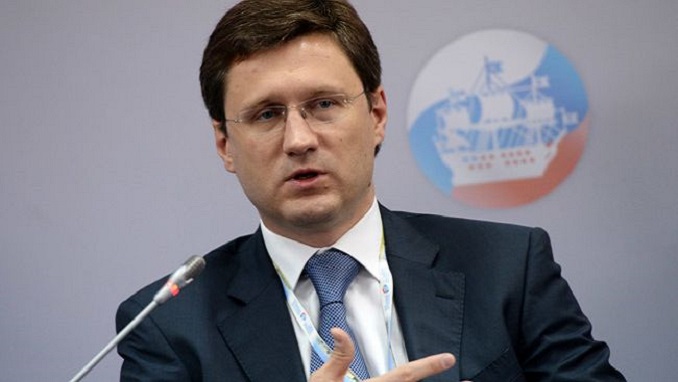 Russian gas is the most flexible and reliable option for Europe's energy needs, Russian energy minister Alexander Novak has said, amid growing tensions between Moscow and London over the poisoning of a former spy in the UK.
As London asks its allies to take a stand against the Kremlin over the diplomatic scandal, one of the reprisal options considered by the UK was the cutting of Russian gas purchases.  Novak urged policymakers not to allow the diplomatic dispute to seep into the commercial relationship with Europe, which gets about a third of its gas from Russia.
According to the energy minister, Russia remains the most reliable gas supplier. "Should any company or country opt for another supplier, I don't think that [the] conditions will be as preferential or beneficial for them," he told Bloomberg.
Britain buys Russian gas through mainland Europe and has also bought from Russia's brand-new liquefied natural gas (LNG) plant in Yamal, Siberia. Last year, Russia sold $2.85 billion worth of gas to the UK.
Half of Britain's LNG imports to date have come from Russia. The unusually cold winter and pipeline breakdowns have forced London to ask Moscow for help to cover the national gas shortage.
The recent gas conflict between Russia and Ukraine, which led to the announcement of contract termination by Moscow, does not hurt Russia's image as a reliable gas partner to Europe, Novak said.
"We can guarantee the compliance with our commitments. We have been doing this for 50 years already and we have necessary resources, capabilities and opportunities to ensure the long-term and reliable supply of our gas to Europe," he added.