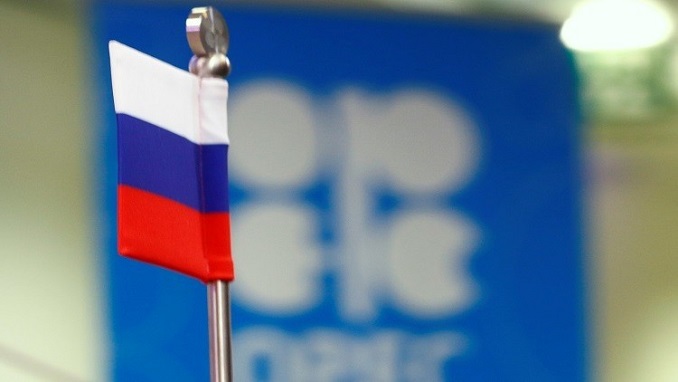 Russia is committed to seeing its pact with OPEC (Organization of Petroleum Exporting Countries) through to completion, whether that means starting discussions about a phase-out at the next meeting in June or prolonging output cuts into 2019, said Energy Minister Alexander Novak.
"As soon as the ultimate goal of our deal is achieved – which is the balancing of the market – we will start considering gradual withdrawal," Novak said according to TASS, adding that this might start to happen in the third or fourth quarter" and that discussion of an exit strategy at the group's next meeting in June can't be ruled out.
However, if the situation in the oil market required the deal to be extended into 2019 then Russia would agree to that, according to the minister. "We will act depending on the current situation," he said in an interview with Bloomberg television in Moscow.
President Vladimir Putin, who will rule Russia for another six years after securing a victory in Sunday's election, has emerged as a global oil-market power broker after engineering Russia's accord with the Organization of Petroleum Exporting Countries over a year ago. The partners started 2018 on a high as their success in clearing a chronic glut pushed Brent crude above $70.
That surge prompted speculation that they could start discussing phasing out the production cuts before the deal expires at the end of the year. More recently, signs of market weakness have reappeared amid booming U.S. shale output, raising questions about whether the deal would need to be extended into 2019.
Novak said he isn't worried about the growth in shale oil, nor the possibility that the U.S. could overtake Russia as the world's largest crude producer.