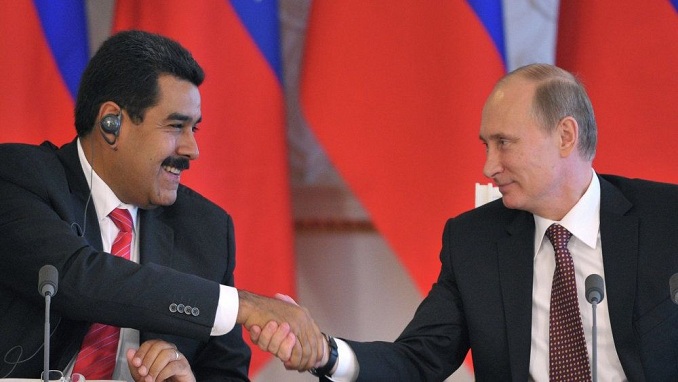 A spokeswoman for the finance ministry said on Tuesday that Venezuela has made its latest scheduled debt repayment to Russia, Reuters reports. She did not specify the amount paid by the Latin American country.
Venezuela's close ally Moscow has acted as a lender of last resort for Caracas, with the Russian government and oil giant Rosneft providing at least $17 billion in loans and credit lines since 2006.
The Kremlin said on Tuesday that Russian President Vladimir Putin and his Venezuelan counterpart Nicolas Maduro briefly discussed Caracas' debt obligations to Russia last week during Maduro's visit to Moscow.
Neither Putin nor Maduro spoke about any financial aid in their opening remarks. But Putin said Russia has invested so far some $4 billion in Venezuela.
Putin told Maduro that Russia backed dialogue between the government and opposition to find a way out of Venezuela's political crisis.
After the meeting, it was reported that Russia could be looking to invest up to $1 billion in Venezuela's mining projects with a focus on gold and diamonds.
State-run news agency TASS reported the $1 billion sum citing documents circulated prior to Putin and Maduro's meeting. "There is a high interest in gold and diamond explorations. According to Venezuela's estimates, Russian investments may reach around $1 billion," the cited documents said.
Wednesday's meeting follows last year's signed memorandum between both countries that promised cooperation in the field of geology and mineral resources. The memorandum opened the door to Russian companies to mine in Venezuela.