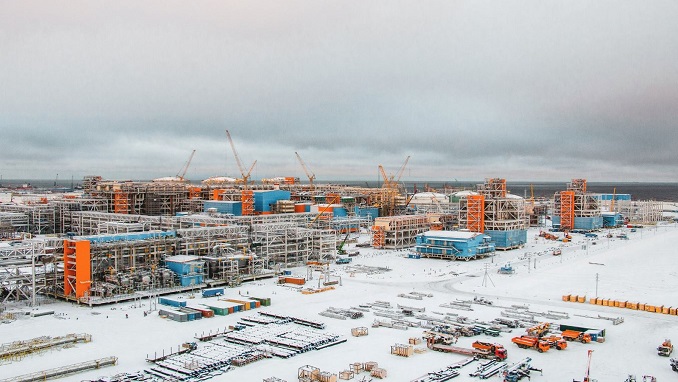 Sanctions imposed last week by Washington against the world's largest Chinese shipping company Cosco have dealt a heavy blow to Novatek's Yamal LNG project, which will not be able to use more than a third of its fleet, Kommersant reported.
Yamal LNG is a joint venture based around a liquefied natural gas plant located in Sabetta at the north-east of the Yamal Peninsula in Russia's Arctic.
In question are six Arc7 tankers, owned by a joint venture of Cosco and U.S.-listed company Teekay. The sanctions were slapped on the Chinese company for allegedly shipping Iranian oil.
Although these vessels could be only used in cabotage routes inside Russia, sources and lawyers voiced concerns that they could be laid up indefinitely until the sanctions were removed.
Novatek told Kommersant that a solution to this situation depends on the relations between Teekay LNG and China LNG Shipping Limited. The company emphasized that Yamal LNG had all the capabilities to ensure supplies to its customers under current contracts. Some sources in the sector believe the consequences for Yamal LNG will be unpleasant, but still not dramatic.
There is still hope that Teekay will get permission from the U.S. Office of Foreign Assets Control (OFAC) for these tankers' operations like this was done in the case of Venezuelan oil shipments, the paper says.