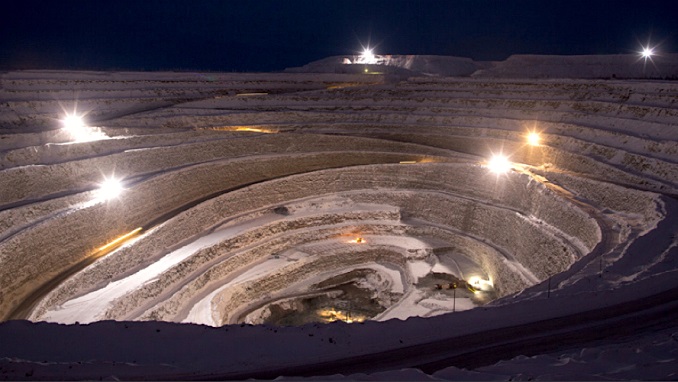 The world's biggest diamond producer by output, Russia's Alrosa, has announced it unearthed an unusually large 191-carat rough diamond at its Botuobinskaya kimberlite pipe in Yakutia, RIA Novosti reported.
Mineralogical analyses on the stone are still ongoing but the company's experts said the preliminary results suggest that the diamond is about 2 billion years old.
"This is a true sign to find such a large and high-quality diamond just around the end of the year," Evgeny Agureev, the company's deputy CEO, said in a media statement. "Nature has already endowed us in 2019. For example, a heart-shaped diamond was mined at the Udachnaya pipe just before Valentine's Day. Surely, such findings are very remarkable."
Discovered in 1994, the Botoubinskaya pipe, together with the Nyurbinskaya pipe, is operated by Alrosa's Nyurba Mining and Processing Division. The unit, however, was established back in 2000 and mining at the deposit began in 2015.
Earlier this year, Alrosa said it extracted one of the largest gem-quality diamonds found over the past two years. The mined crystal, weighing almost 119 carats, is one of the largest gem-quality diamonds extracted from the ground at the mine 'International' in recent years. Earlier, a similar large gem-quality diamond (109.61 carats) was mined there in the summer of 2017.