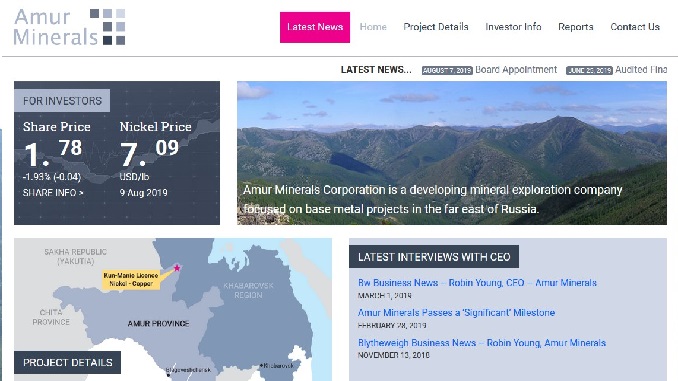 Russia's Amur Minerals Corporation announced last week that it has appointed Thomas Bowens, a veteran Far East miner, to the board as a non-executive director, Mining Capital reported.
Bowens is the President and CEO of IG Copper, a company he founded in 2009 and that sold the Malmyzh copper-gold project to another company, Russian Copper, for $200 million last year.
He was also responsible for discovering the Svetloye deposit in Russia's Far East.
"Tom's experience of working in the mining sector, especially in Russia, and the Russian Far East in particular, brings invaluable knowledge and expertise to the Amur Board," said Robin Young, Amur's chief executive. "His knowledge of completing M&A activities of this scale and in this region will contribute to the company as it continues to engage with potential strategic partners to assist in advancing the Kun-Manie nickel copper project."
Amur Minerals Corporation is a nickel copper sulphide mineral exploration company focused on the far east of Russia. The company's principal asset is the Kun-Manie sulphide nickel, copper project located in the Amur Oblast bordering China.