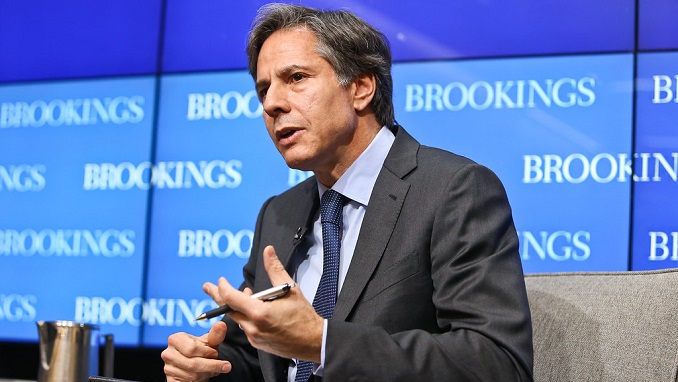 The completion of the construction of a gas pipeline from Russia to Germany and its launch are two different things, US Secretary of State Anthony Blinken said in the US Senate, commenting on negotiations with Germany.
According to Blinken, while the US cannot interfere with the completion, it will block the operation of the pipeline.
"Germany sat down at the negotiating table. All this is being discussed, we are actively working. We have the opportunity to act against those who provide insurance and other permits for the pipeline to work," Blinken said.
According to him, Germany must guarantee that the gas pipeline will not harm Ukraine: "We are working closely with them and will insist on real action."
Blinken admitted that the previously adopted sanctions against Nord Stream 2 turned out to be ineffective since the pipeline was completed.
The construction of the first line of the pipeline has been completed, and Russia plans to complete the construction of the second line of Nord Stream 2 in 1.5-2 months, Russian President Vladimir Putin said on June 4 at a plenary session of the St. Petersburg International Economic Forum.
The decision to launch the pipeline will be made in Germany after certification – Gazprom is ready to fill the Nord Stream 2 pipeline with gas, which doubles the supply of fuel from Russia to Europe through the Baltic Sea.