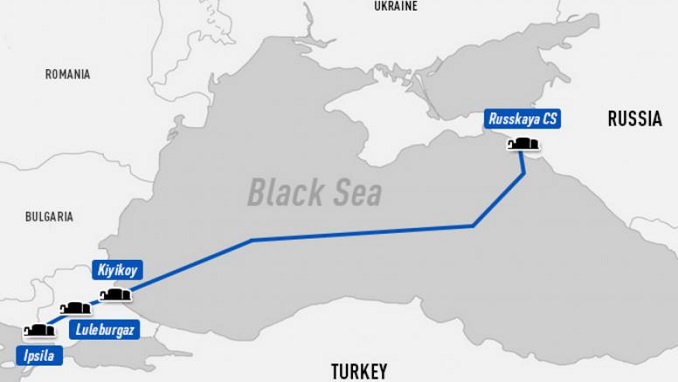 Bulgaria has all the necessary infrastructure for implementing the Turkish Stream project, Prime Minister Boyko Borisov said, once again openly demonstrating Sofia's desire and readiness to use the second leg of the gas pipeline for itself, Izvestiya reports.
At the same time, Gazprom's press service told the newspaper that the company did not make a final decision on the leg's route. Experts, however, believe that it is economically and technically profitable for Russia to launch the second leg of the pipeline to Bulgaria, and from there – to Hungary, Serbia and Austria, which basically copies the South Stream route.
Before July 26, Bulgaria will determine the winner of a tender for the design, construction and commissioning of the gas pipeline that will pass through the country from the Turkish border. Sofia is actively preparing to host the second line of the Turkish Stream, intended for gas supply to the Balkans and Southern Europe.
Borisov said that his country possesses all the necessary infrastructure, and the only thing that remains to be found is the right "administrative formula."
Gazprom's press service told Izvestia, that at this stage, the Russian gas giant is considering two options for the route of the future line – through Turkey, Greece and Italy (the so-called Project Poseidon) and through Turkey and Bulgaria towards Austria's Baumgarten gas hub. The company representative did not elaborate on the exact date when the route could be finally determined.
According to Igor Yushkov, an expert at the National Energy Security Fund, directing the pipeline's second line to Bulgaria would be more profitable for Russia.
"This is the old route of South Stream and it is the most developed. In addition, with this option comes a market, and this is the key factor," the expert told Izvestiya.