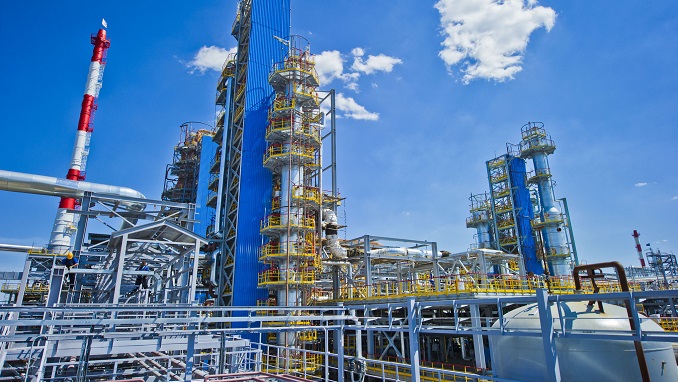 Gazprom Neft reported mixed financials for the first nine months of this year, posting a marginal 2% increase in revenues to 1.87 trillion rubles ($29.2 billion) but also a third-quarter net profit decrease of 2.1% to 104.9 billion rubles ($1.64 billion) due to a decline in global oil prices, RNS reported.
The oil arm of Russian gas giant Gazprom said revenue for the period reached 656.8 billion rubles ($10.29 billion), up 4.5% from the previous three months, thanks to higher oil product sales, while adjusted earnings before interest, taxes, depreciation, and amortization (EBITDA) fell 1.4% to 207.5 billion rubles ($3.25 billion).
On Monday, Gazprom Neft's deputy general director for economics and finance Alexey Yankevich company said the company expects a slight increase in hydrocarbon production in 2020, about 1% while maintaining production quotas as part of the OPEC+ deal at the same level.
"As for the dynamics of production, if you imagine that the restrictions will not change in any way, everything will be limited at the current level, then, probably, in general, it will be difficult to wait for big growth. Probably, the total production of hydrocarbons will increase slightly, maybe about 1%. In general, we expect progress and changes, but such a conservative scenario," he said.
According to the results of 9 months of 2019, Gazprom Neft increased hydrocarbon production by 4.4% compared with the previous year – up to 71.9 million tons of oil equivalent, taking into account the share in joint ventures.
It was previously reported that, without taking into account the restrictions on the OPEC+ agreement, Gazprom Neft could increase oil production from 63 million tons in 2019 to 65-66 million tons in 2020. At the same time, hydrocarbon production will increase from 96 million tons this year to more than 100 million tons next year, the company said.