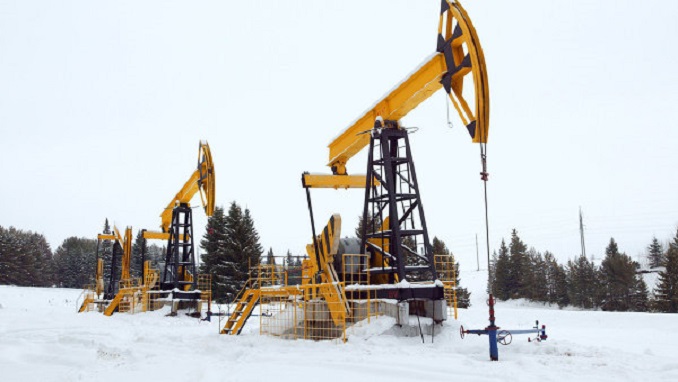 The mysterious rise and apparent fall of China's largest private oil company have raised a host of questions for the government and relations with Russia, analysts say.
Questions have been swirling around the investment empire of CEFC China Energy Company Ltd. since March 1 when Chinese media reported that its founder and chairman Ye Jianming had been "placed under investigation." The 40-year-old billionaire was "detained for questioning," the South China Morning Post reported.
The company issued a statement calling the reports "irresponsible," "unverified" and lacking in "factual basis." CEFC was "operating normally," the company said in response.
But according to The New York Times, which cited an anonymous "person briefed on the company's situation," several senior CEFC executives have been barred from leaving the country.
Signs of trouble have continued to pile up for the mysterious conglomerate that burst into prominence in September with an agreement to buy a major stake in Russia's state-owned Rosneft oil company.
Recent reports have left the U.S. $9.1-billion deal for 14.16 percent of Rosneft shares up in the air. On March 2, the Post reported that Shanghai Guosheng Group, an investment agency of the municipal government, had taken control of the management and daily operations of CEFC. Shares and bonds of the company's affiliates and investment holdings have suffered steep drops.
Before the Rosneft deal, few in the oil business had ever heard of the privately-held group based in Shanghai, although it has been branching out into fields including energy and investment banking since its founding in 2002.
The agreement to acquire Rosneft shares held by Swiss-based trader Glencore plc and the Qatar Investment Authority cast a spotlight on CEFC and a wave of recent deals.
With wide-ranging investments in oil, infrastructure, banking, financial services, travel and hotels from Asia to Europe, the Middle East and Africa, CEFC has expanded its influence at home and abroad.
The company's holdings included oil rights in the United Arab Emirates, a majority stake in Kazakhstan's international holdings of gas stations in Romania, an insurance company in Portugal, and host of assets in the Czech Republic including a brewing company, a media group, a soccer club and hotels.
But the Rosneft deal was supposed to be the largest and most influential, giving CEFC access to 60.8 million tons of Russian crude per year (244,000 barrels per day) through 2022, as well as strategic cooperation in exploration and production, refining and petrochemicals, oil trading, sales and financial services.
Offers of financing came from Russian state lender VTB Bank rather than CEFC's usual backer, China Development Bank, raising further questions on why would a Russian state-owned bank finance the sale of shares in a Russian state-owned oil company to a Chinese buyer.