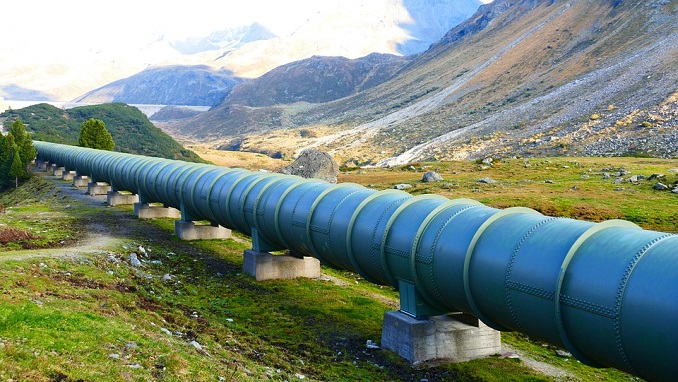 A subsidiary company of China National Chemical Engineering (Group) Co. Ltd. (CNCEC), has signed an agreement with a Russian company to build a natural gas processing and chemical plant in the country, Xinhua reported.
The construction in a small town near Russia's shoreline of the Gulf of Finland is planned to be finished by 2024, the company said.
The deal, worth around $13.3 billion, was signed between the China National Chemical Engineering No. 7 Construction Company Limited (commonly referred to CC-7) and the Baltic Chemical Complex of Russia, CC7's parent company said in a disclosure at the Shanghai Stock Exchange.
The contract includes the construction of a natural gas processing chemical plant, which include two sets of ethylene cracking facilities with an annual capacity of 1.4 million tons; six sets of polyethylene facilities with an annual capacity of 480,000 tons; two sets of LAO facilities with an annual capacity of 137,000 tons; and an outside battery limiter (OSBL).
State-run CNCEC said in the statement that it would continue to tap the Russian market, promote pragmatic cooperation for mutually beneficial and win-win results, as well as push forward the construction of China's Belt and Road Initiative in the direction of high-quality development.
Baltic Chemical Complex is a subsidiary company of RusGazDobycha, a vertically integrated company within the Russian gas market, established to undertake projects in Russia, including production, transportation and processing.
"This project is the biggest ethylene integration project in the world, the biggest single contract in the global petrochemical field, as well as the biggest contract signed by Chinese enterprises so far," CNCEC's chairman Dai Hegen said in an interview with China Central Television.