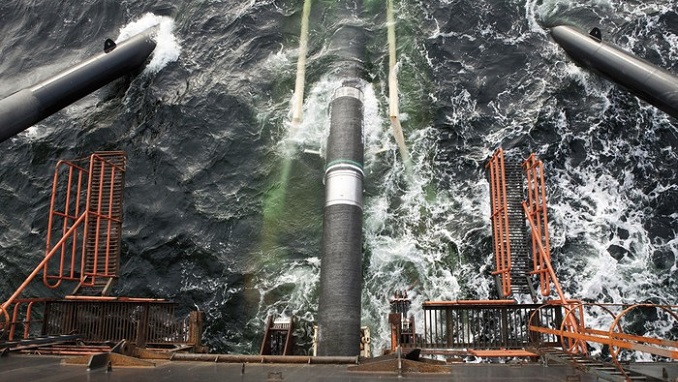 Pipe-laying vessels with anchor positioning (in addition to vessels with dynamic positioning) will be able to be used in the construction of the Nord Stream 2 trunk line in the Danish exclusive economic zone, the Danish Energy Agency said in a statement.
The agency emphasized, "that the remainder of the pipeline, which should be built in Denmark, is located outside the area where bottom trawling, anchoring and bottom work are not recommended due to the risk posed by buried chemical warfare agents."
Nord Stream 2 AG, in turn, noted: "Nord Stream 2 AG filed a request for amendment of the obtained building permit in accordance with the recommendations of the Danish Energy Agency (DEA). As we expected, DEA granted our request."
"The amendment relates only to the possible use of ships with anchor positioning and is an explanation of only one of the conditions for authorization. An anchor ship has already been successfully used in the construction of the Danish section of the Nord Stream gas pipeline, as well as in the construction of the Nord Stream – 2 gas pipeline in the waters of Germany. The project will be implemented in accordance with the building permit and environmental impact assessment (EIA). We continue to consider various options for its completion and in due time we will inform about our plans," the project company noted.
The construction of the highway by European contractors was stopped due to US sanctions and, as stated in Gazprom, "the Nord Stream 2 project, which has already been built by almost 94%, will be completed by the Russian side."
At the moment, in the German port of Mukran, not far from the route of the remaining section of the highway, there are two Russian pipe-laying vessels: Akademik Chersky with dynamic positioning and Fortuna with anchor.