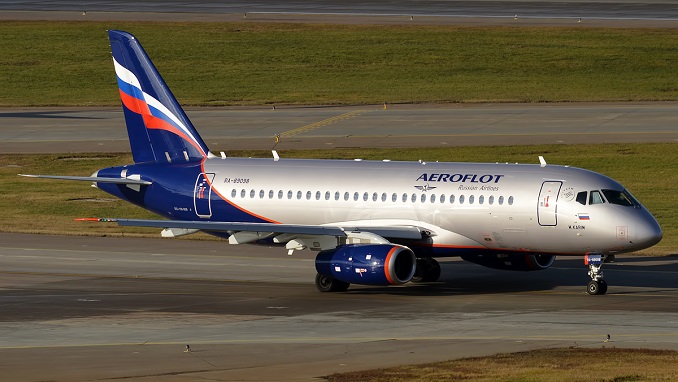 "Aeroflot agreed with Rospotrebnadzor about normal, not chess seating, passengers in the context of the coronavirus pandemic, but passengers will have to wear masks and gloves," airline chief Vitaly Savelyev said at a meeting with President Vladimir Putin.
"We agreed with Rospotrebnadzor, we convinced that this is universally recognized in the world: the aircraft is an airtight capsule, and on all aircraft, especially new ones, HEPA filters are installed that give deep cleaning to levels 99-97 – this is approximately the level of operating rooms. The air changes every three to five minutes," he said.
"It's very difficult to get sick on board," he asserted, as reported by Interfax.
He referred to the statistics on the incidence of cabin crew: these company employees on board were almost not infected. Such is the world practice.
"Therefore, we agreed that there will be masks on board, there will be gloves," the top manager noted and added that the pilots would fulfill this requirement. Passengers will have to observe the distance at airports, but not on board.
With chess layout, Aeroflot will not be able to "fly up", the economy will "work" against the airline, Saveliev said. Now the company makes such a seating arrangement if possible, if the board is less than 50% loaded.
The airline's general director also noted that when buying tickets, the plane is almost full, and when it departs, the load drops to 80%, as passengers refuse flights, having learned about quarantine restrictions in the regions of arrival.
"If we start to fly normally, we made a calculation for ourselves, we will return to the level of 2019, last year, by December for domestic transportation," Saveliev also said, noting that this will happen when all restrictions on flights at the regional level are removed.
International transport, he said, will be restored longer. If restrictions are lifted, Aeroflot expects to restore international traffic to the level of 2019 by the end of the winter season in March 2021.
In general, in 2020 Aeroflot expects the group's traffic to fall by about half from last year's 60.7 million people, Saveliev said.