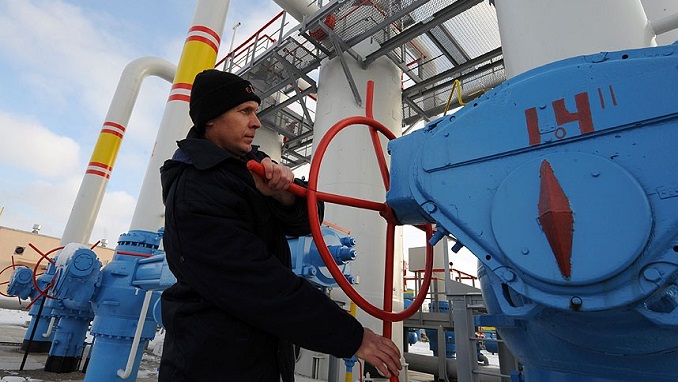 Three-way negotiations on gas between Russia and Ukraine with the participation of the European Commission can take place in mid-July, after the EU-Ukraine summit, sources told business newspaper Kommersant.
Russia's Energy Minister Alexander Novak and the EC's Vice President Maros Sefcovic might set the exact date for June 26, the sources said. The two officials also plan to hash over the developments around the Nord Stream 2 gas pipeline amid Ukraine's desire to persuade the U.S. to impose sanctions on this project. Washington's actions are increasingly annoying Brussels, including traditional Russia skeptics like Sefcovic, the newspaper wrote.
The meeting between the Russian energy chief and the Vice President of the EC will be held within the framework of the World Gas Congress, which takes place this year in Washington, the newspaper noted. The meeting will be technical, with the parties planning to discuss the parameters and the date of future negotiations. It was already decided that the trilateral talks would be held in mid-July, a source told the paper.
Another source said the meeting was agreed on somewhere between July 9-20. The EU-Ukraine summit is supposed to be held first, and the negotiations will follow it.
According to a European diplomat, Sefcovic certainly would not receive the full negotiating mandate at the talks, since it has to be approved by all EU members, so he can only serve as a mediator.
As for any obligations from the EU side (for example, providing financing for the modernization of Ukrainian gas pipelines), it is possible only based on informal consultations with key countries of the EU. However, such a system has already shown its efficiency in 2014-2015, in particular, EU members contributed to $3 billion to Ukraine for the country to repay its debt to Gazprom for gas supplies in the spring of 2014.