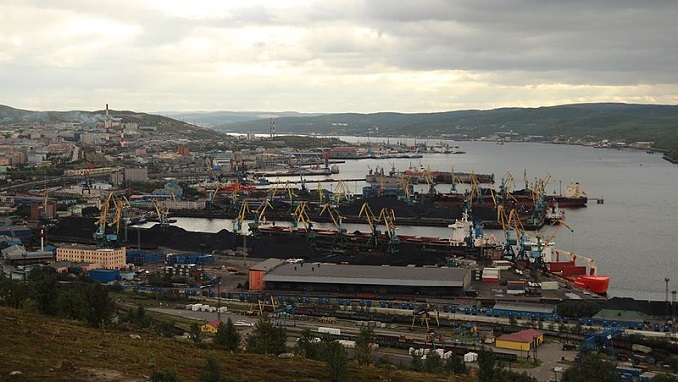 The first reactor of Russia's floating nuclear power plant has achieved a sustained chain reaction at its mooring in Murmansk harbor last week, Innov.ru reports.
The project has long been a controversial dream of the country's atomic energy industry, and now it has finally become an actual nuclear power plant. RIA news agency on Friday quoted an unnamed official with Rosatom, Russia's state nuclear energy enterprise.
"The physical launch of the reactor unit on the starboard side of the floating power plant Akademik Lomonosov occurred on Friday," the official was quoted as saying. "The reactor unit reached the minimum controlled power level at 17:58 Moscow time."
A series of reactor tests will now follow, according to the official, and the second reactor on the port side of the nuclear barge will be brought to minimum power in the coming days. All the final technological operations at the facility are scheduled to be completed by the end of this year.
The Akademik Lomonosov will then be towed through the Arctic to the far eastern Siberian port of Pevek, a town of 100,000 people in Chukotka, where it is slated to go online in the summer of 2019. The plant is expected to replace the energy supplied by the Bilibino nuclear power plant – the world's four northernmost commercial reactors – which Rosatom will begin decommissioning in 2021.
Akademik Lomonosov is 144 metres in length, 30 metres wide and has a displacement of 21,000 tonnes. The loading of fuel into the two reactors aboard the floating plant began on 24 July and was completed on 2 October.