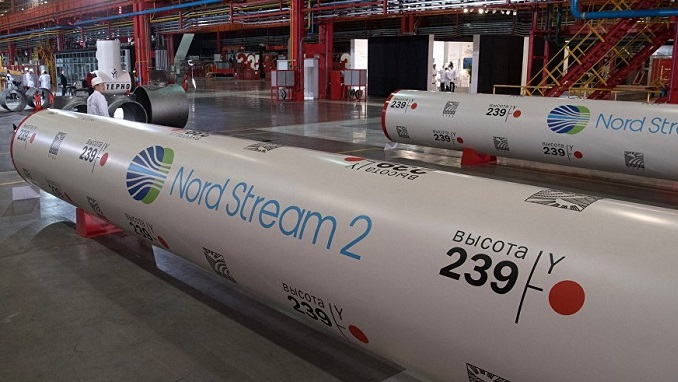 The Chairman of the Management Committee of Russia's gas giant Gazprom, Alexey Miller, met with Rainer Seele, Chairman of the Executive Board of Austrian energy company OMV in St. Petersburg on Monday, RIA news agency reported.
The two officials noted that 2018 had been marked by the signing of documents that were of strategic importance for further interaction in a wide range of areas.
Particular attention at the meeting was paid to the growing demand for gas supplied by Gazprom to Austria. In the period from January 1 through January 27, 2019, gas exports totaled an estimated 1.2 billion cubic meters, an increase of 35 percent from the same period of last year.
Miller and Seele discussed the ongoing construction of the Nord Stream 2 gas pipeline. It was highlighted that the construction was moving on schedule. The parties stressed the importance of creating a new route for exports from Russia with a view to improving Europe's energy security.
OMV's Seele said the two companies and long-time partners are likely to conclude price negotiations on a planned asset acquisition by summer.
The planned swap of 38.5% of OMV's Norwegian assets for 24.98% of the Russian assets was disturbed by Norwegian opposition. Since then, the companies decided OMV would rather acquire the assets, with the transaction expected for early 2019. However, OMV CEO Rainer Seele said Sunday "we will do everything we can to finalize this in the summer."
The executive didn't provide details for the additional delay in the negotiations.
Also on Monday, Gazprom said it had budgeted for a dividend payout of 10.43 rubles per share for 2018, Reuters reported.
The news agency also quoted a source as saying Gazprom could meet with U.S. investors to discuss a dollar bond placement next week.